Ciao!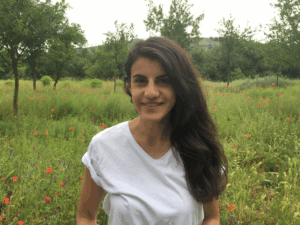 I am Serena, and I help people from all over the world to boost their communication skills in Italian.
I like to think of myself as Language Coach, that is to say, somebody that is going to help you to develop own learning style in a way that matches your goals and interests.
I lived and worked in a bunch of countries and learned several languages, however, today I live in a beautiful seaside town in Sicily and love the simplicity of the way of life in the South of Italy, the local fresh food and the liveliness of its people.
I think of language acquisition like any other hobbies, a way to take mind off after work and worries and a valuable tool to enrich your mindset and learn (and live) a different culture.
I also believe that the key to learning anything is loving what you are actually studying and thus being motivated to achieve top results in it. This is why I think that learning a language cannot be separated from immersing yourself in your target culture.
I also like to think that teaching is learning twice and I am thankful that I was given a chance to experience continuous learning through my job thanks to my students.
My interests do not involve only linguistics, I also really really like watching boring documentaries of any sorts, growing a massive cactus garden on my terrace and watching cute kitten videos.
I can drink cappuccino any time of the day or night, and I think all the Italians should do so.
BENVENUTI NEL MIO BLOG!