On our first meeting, we discuss your realistic expectations and goals in terms of Italian Language Learning. Based on your schedule, needs and learning style, I will help you to implement a strategy to help you navigate, the best possible way, your journey to Italian fluency.

✅ We set a structured program* to work on, on a bi-monthly basis. At the end of each cycle, we make an evaluation and set another goal.

Let yourself be guided by a professional language coach and hyper-polyglot and enjoy your Italian Language Journey.

*My programs are a tailored mix of online coaching lessons and/or self-study assignments.
CURRENT AVAILABLE ITALIAN PROGRAMS
ABSOLUTE BEGINNERS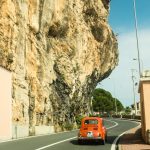 I call this program from ZERO to Italian. This is the best option for those who want to learn the fundamentals of the Italian Language in a defined period of time and set their Italian learning journey on a successful path. 
Recommended flow: 2×45-minute classes a week for two months and an optional weekly 30 self-study program.
OVERCOMING THE PLATEAU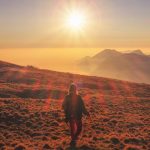 This is a program for lower-intermediate and intermediate learners that lack a strategical approach to Italian learning and thus are lingering on a plateau.
 
The course mixes visual and question prompts with bite-sized Italian grammar lessons to help you fill the gaps and set your first steps into the world of Italian Fluency.
Recommended flow: 60-minute class a week or two 45-minute class a week.
SELF-STUDY PATH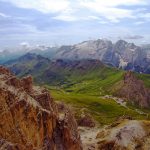 Do you find it hard to find the motivation to complete your homework alone, your grammar units or, your short essays? Or, you are too busy to be tied to a weekly lesson?
I can provide monthly self-study programs to help you navigate independently the world of the Italian Language.
Each assignment will come with deadlines. You will receive your HW back with feedback and suggestions in 48h.
Assignments have a monthly structure. The self-study program may include one or two live lessons monthly.
FAQs
How can you help me to achieve Italian fluency, at any level?
I am a Language Coach, and I design tailor-made Italian programs for busy people who want to learn and improve Italian the smart way.
I consider Language Learning a significant life-time experience that any human, at any stage of her life, can embrace. Thus, I offer only high-quality professional lessons, programs, and coaching sessions. You can read my qualifications and experience on my about page.
Can you give me an example of your Italian language programs?
Absolute Beginners: from ZERO to Italian Crush Course 
Lower Intermediate Learners: Writing and Speaking through Italian Short Stories
Upper-Intermediate and Advanced Learners: meaningful conversations through visual or question prompts, flipped classrooms. Art & History lessons. Articles discussions.
Tell me more about the way you teach
The live lessons happen on Skype or Zoom (preferred). I use Google Docs to write down corrections or suggestions or to share Italian worksheets. Lessons and programs are to be scheduled monthly. 
Here is what people say about me
Serena is a wonderful teacher. The time I spend talking with her is my only chance for uninterrupted, meaningful time practicing Italian. Serena is easy to talk to and she makes you feel very comfortable, no matter how uncomfortable you feel, trying to speak a different language. I'm so glad I found the courage to try one-on-one instruction and that I found a teacher that I really like.
I have been taking lessons with Serena for over a year now and I have to say her lessons always outcome my expectations. She is always prone to tailor the classes to my needs, chooses excellent original material and overall makes the whole learning experience a lot of fun.