Italian quotes are an easy and interesting way to learn and retain Italian vocabulary.
Why?
Quotes are like songs, they pass on meaningful messages to us, that our minds can quickly absorb and make ours.
Your mind works in a way that better retain what can provoke an emotion.

Ideas for learning
An excellent website that serves this purpose is www.frasimania.it
On frasimania you can find plenty of Italian aforismi (aphorisms), citazioni (quotes) e proverbi (proverbs) related to various aspects of life.

Choose one or two Italian sentences that you like a hang it somewhere you see it every day. Repeat this habit regularly and use Italian as a tool to stay inspired.
Non sempre le nuvole offuscano il cielo: a volte lo illuminano


Elsa Morante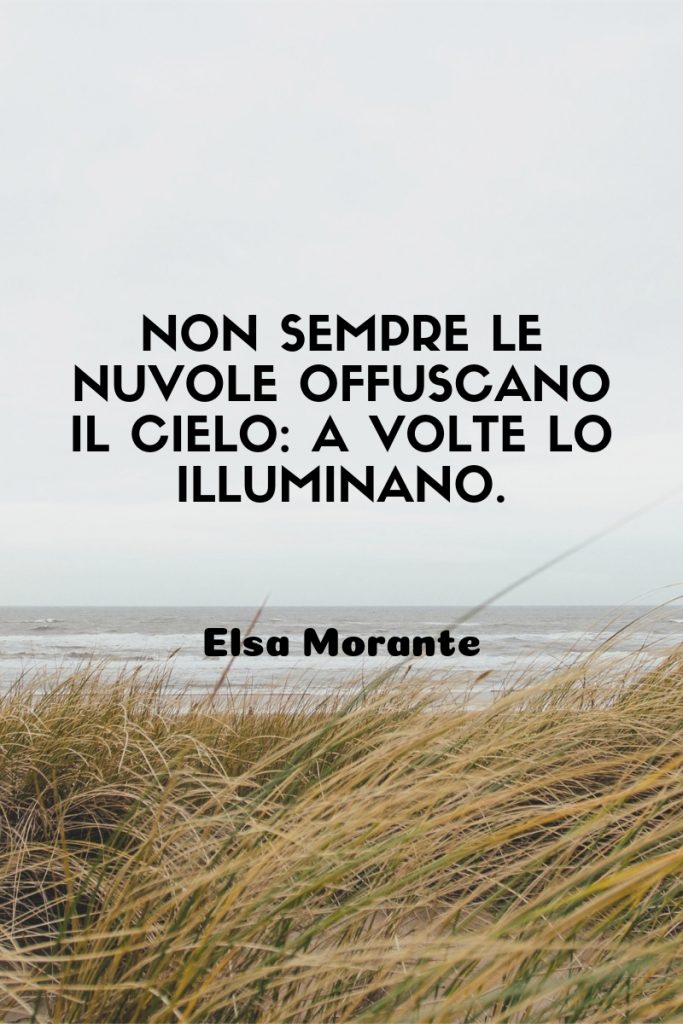 offuscare – to blur, to dim
illuminare – to light up
Ricordati che l'uomo non vive altra vita che quella che vive in questo momento, né perde altra vita che quella che perde adesso.

Marco Aurelio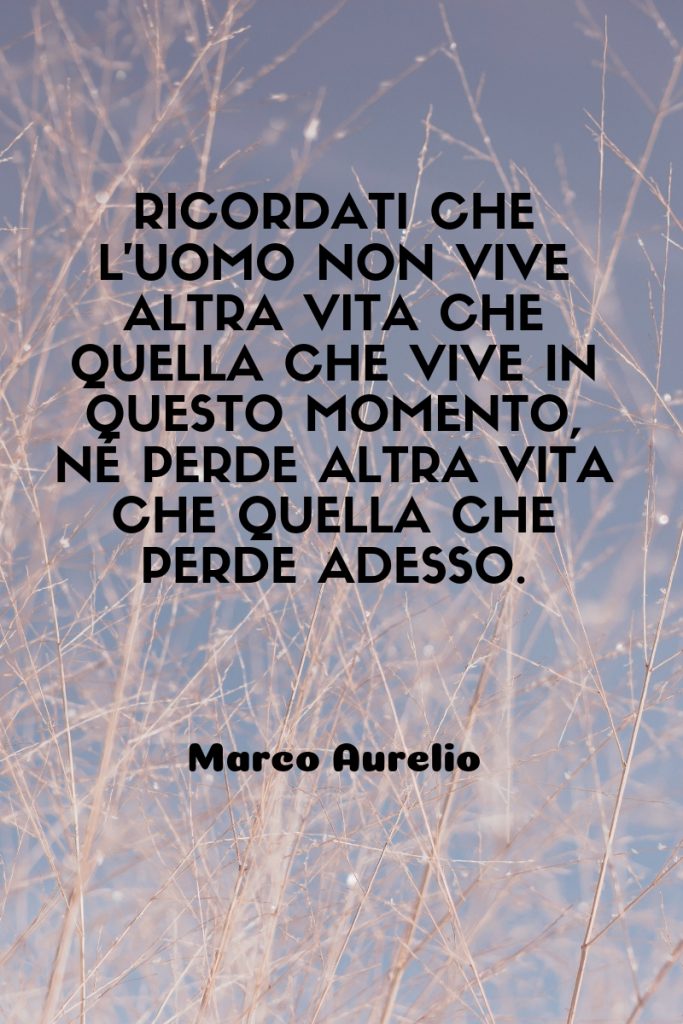 Non potrai mai attraversare l'oceano se non hai il coraggio di perdere di vista la riva.

Cristoforo Colombo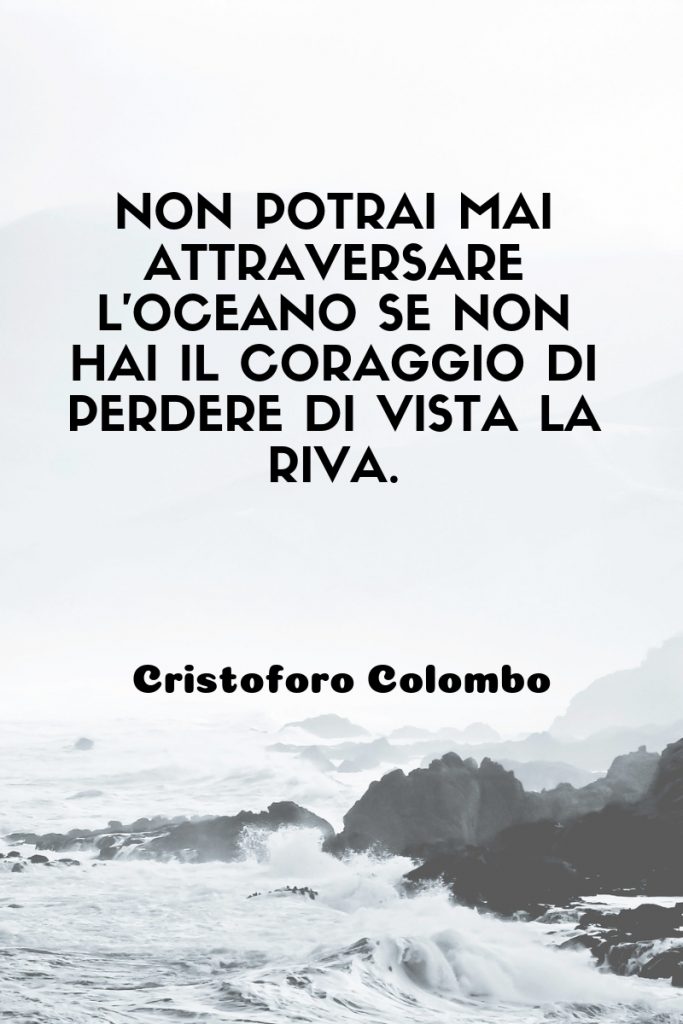 attraversare: to cross
perdere di vista: to lose sight of
la riva: the seashore
Non ci si libera di una cosa evitandola, ma soltanto attraversandola

Cesare Pavese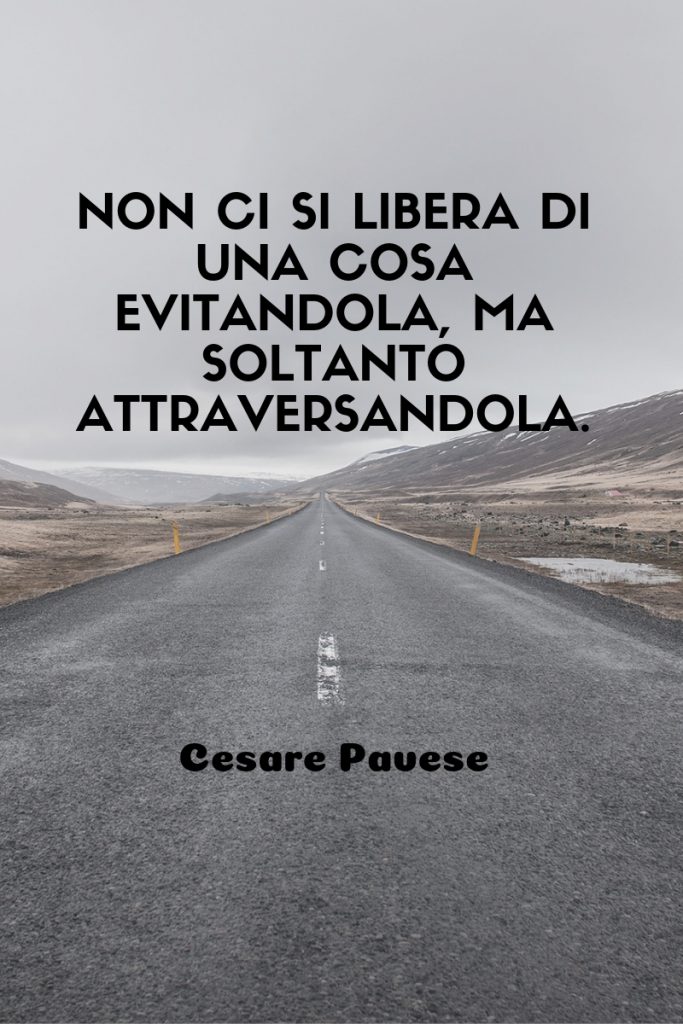 liberarsi – to free one's self
evitare – to avoid
soltanto – only
Essere se stessi è una virtù esclusiva dei bambini, dei matti e dei solitari.

Fabrizio De André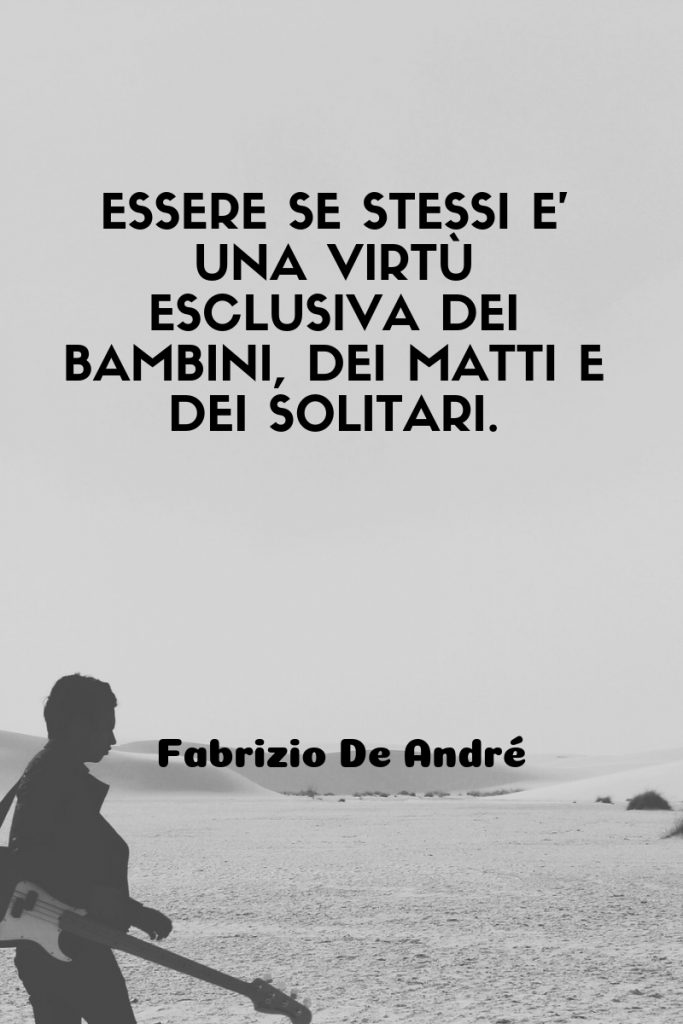 essere se stessi – to be one's self
matto – insane person
La mattina, quando ti alzi, non ti chiedere che cosa devi fare, ma che cosa puoi fare per essere felice

Gianfranco Funari
Prendete la vita con leggerezza, che leggerezza non è superficialità, ma planare sulle cose dall'alto, non avere macigni sul cuoreI

Italo Calvino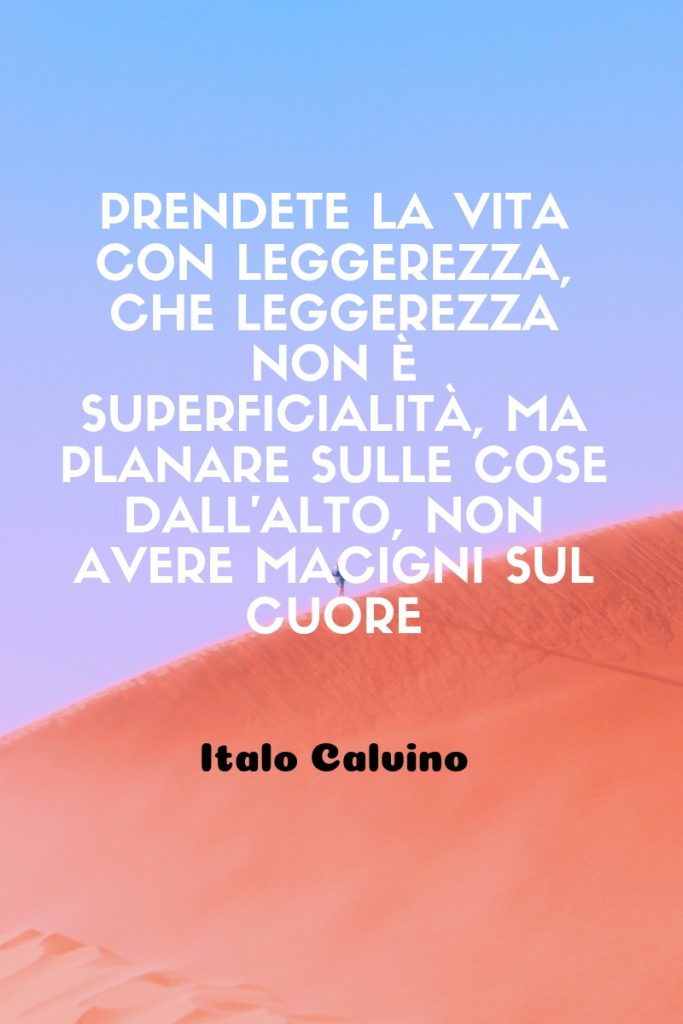 prendere la vita con leggerezza – to take life not too seriously
un macigno sul cuore – a huge weight on the heart
La vita è un viaggio. Le fermate migliori sono le persone speciali

Angelo de Pascalis
Ti insegneranno a non splendere. E tu splendi invece

Pier Paolo Pasolini
Per anni ho aspettato che la mia vita cambiasse, invece ora so che era lei ad aspettare che cambiassi io

Fabio Volo
Se non decidi della tua vita, qualcun altro deciderà per te

Leo Buscaglia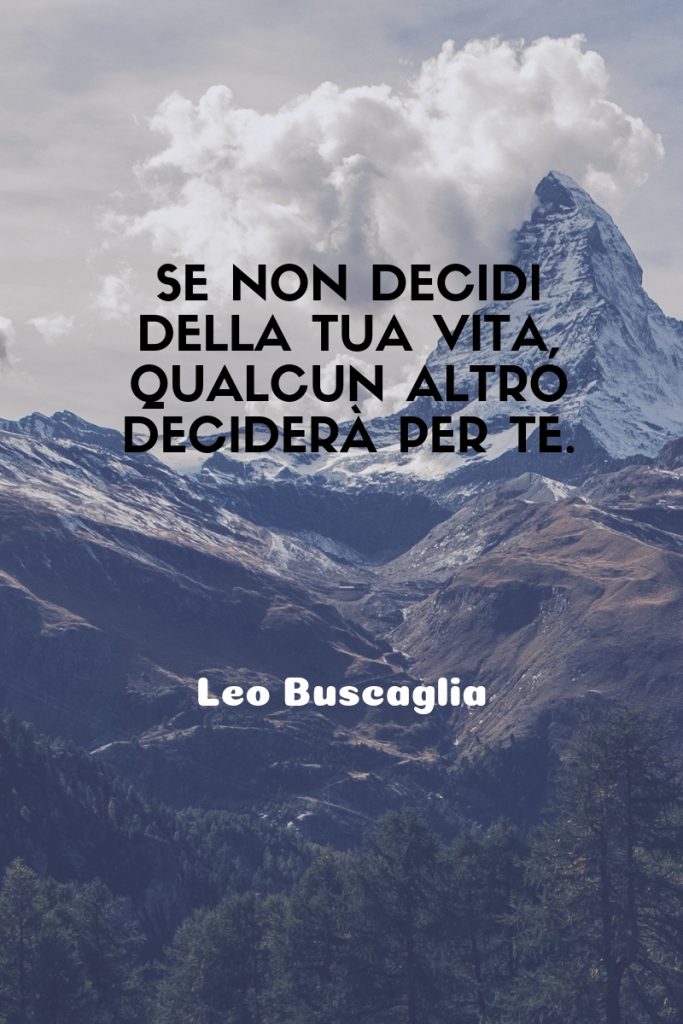 Le nuvole non possono annientare il sole

Franco Battiato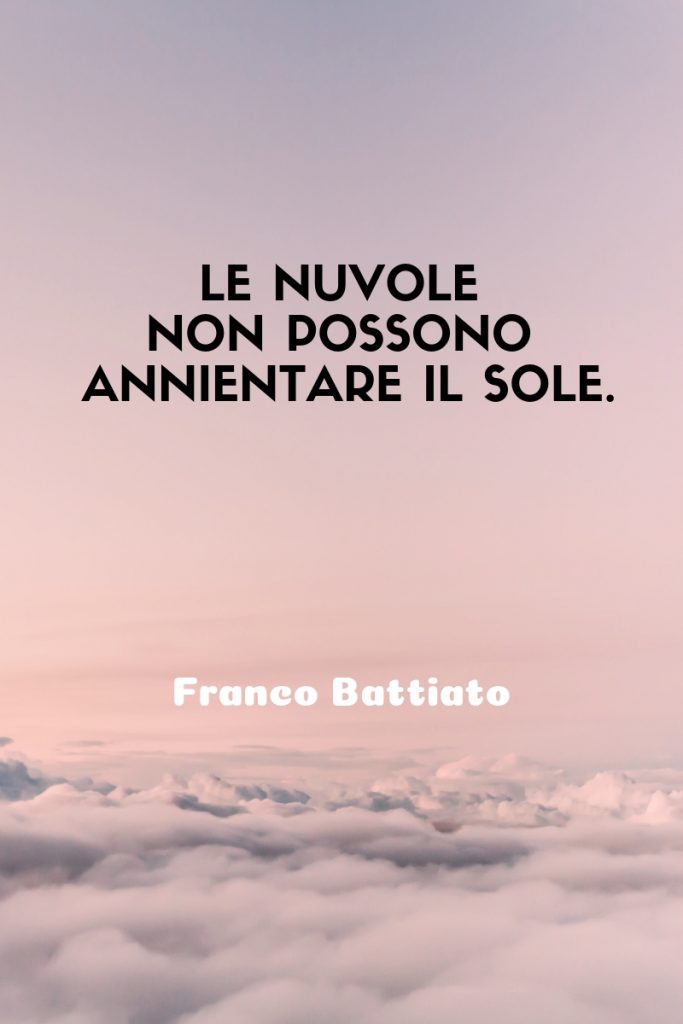 La Vita ha quattro sensi: amare, soffrire, lottare e vincere. Chi ama soffre.
Chi soffre lotta. Chi lotta vince. Ama molto, soffri poco, lotta tanto, vinci sempre.

Oriana Fallaci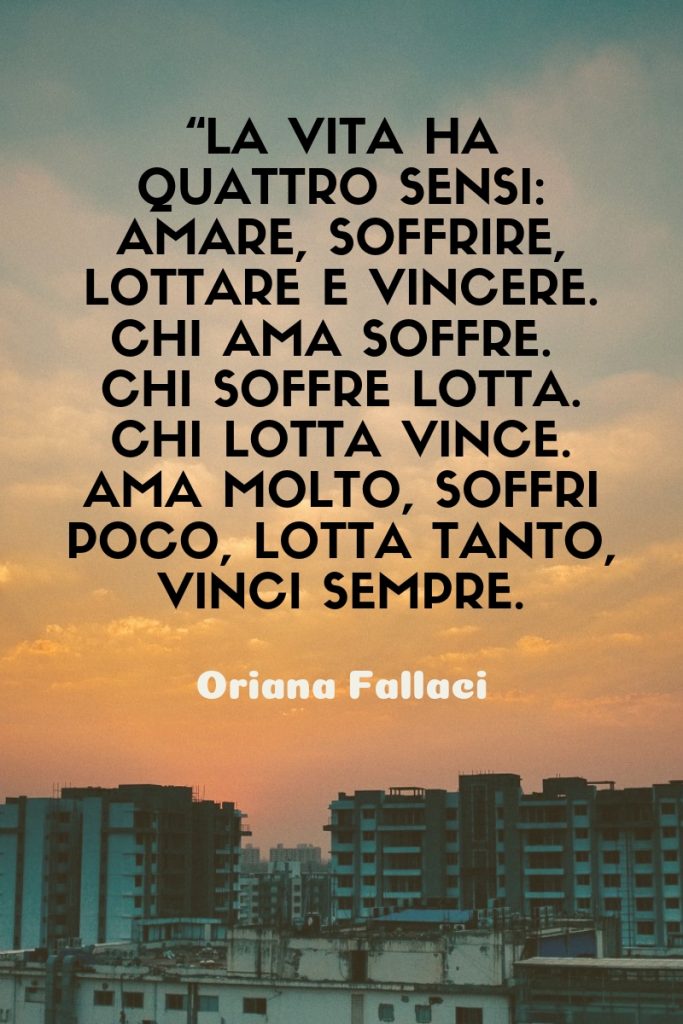 Non dir di me finché di me non sai

pensa di te poi mi dirai

Dante Alighieri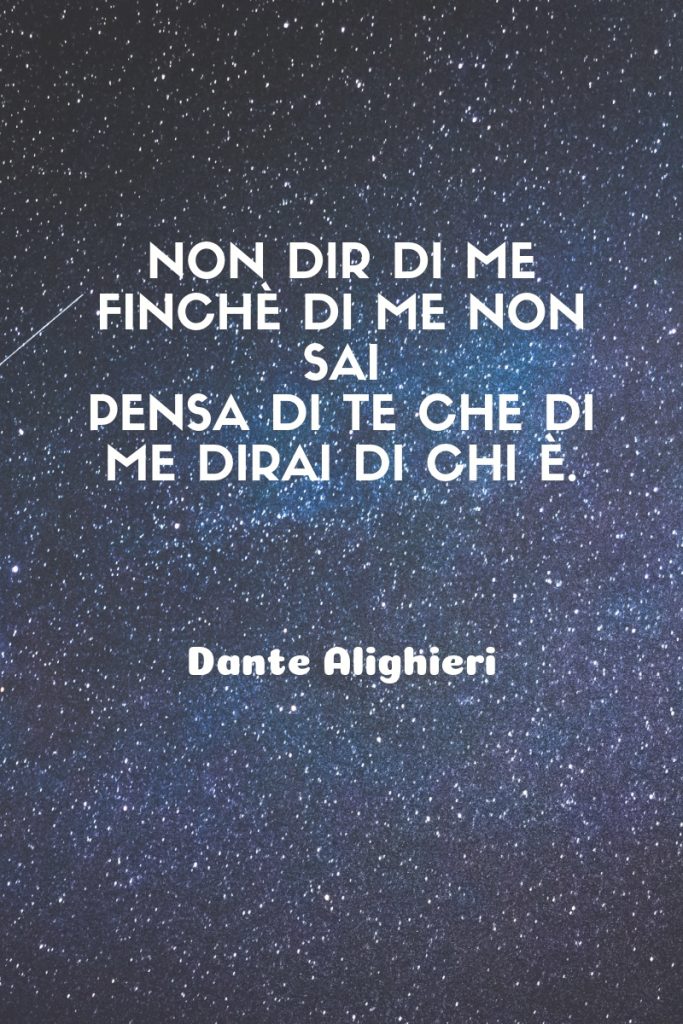 Imparerai a tue spese che nel lungo tragitto della vita incontrerai tante maschere e pochi volti

Luigi Pirandello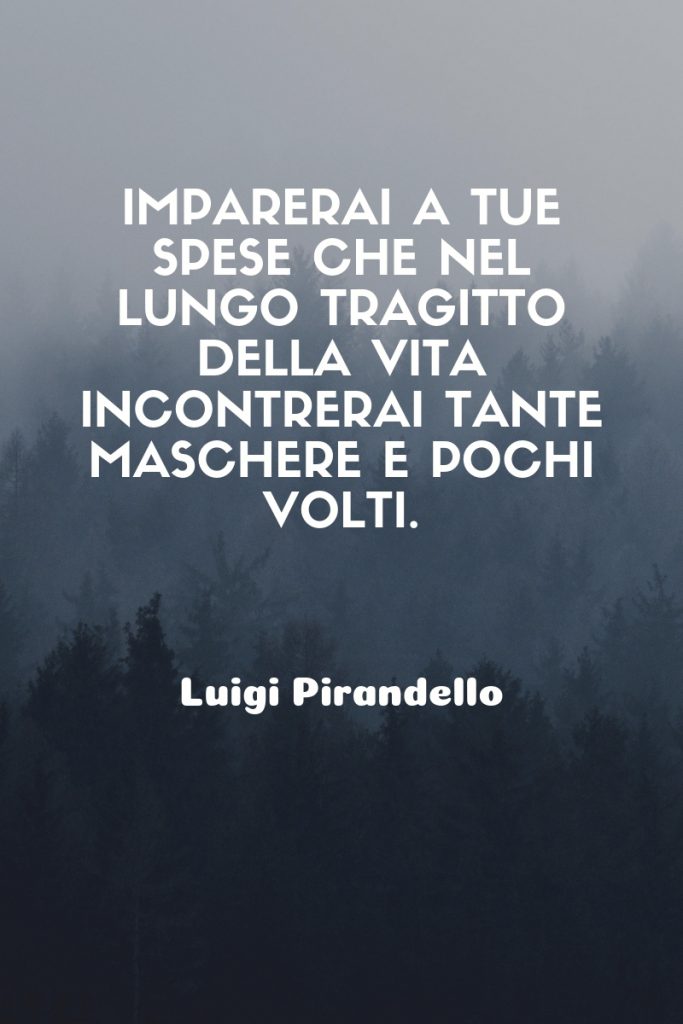 il tragitto della vita – the jounrey of your life
la maschera – the mask
il volto – the face
Finirai per trovarla la Via… se prima hai il coraggio di perderti.

Tiziano Terzani
finire per – to end up
trovare la via – to find your way
perdersi – to lose one's self
Essere se stessi è una missione, la più difficile. Ti allontanerà da tante persone ma ti lascerà accanto quelle che valgono davvero.

Vincenzo Cannova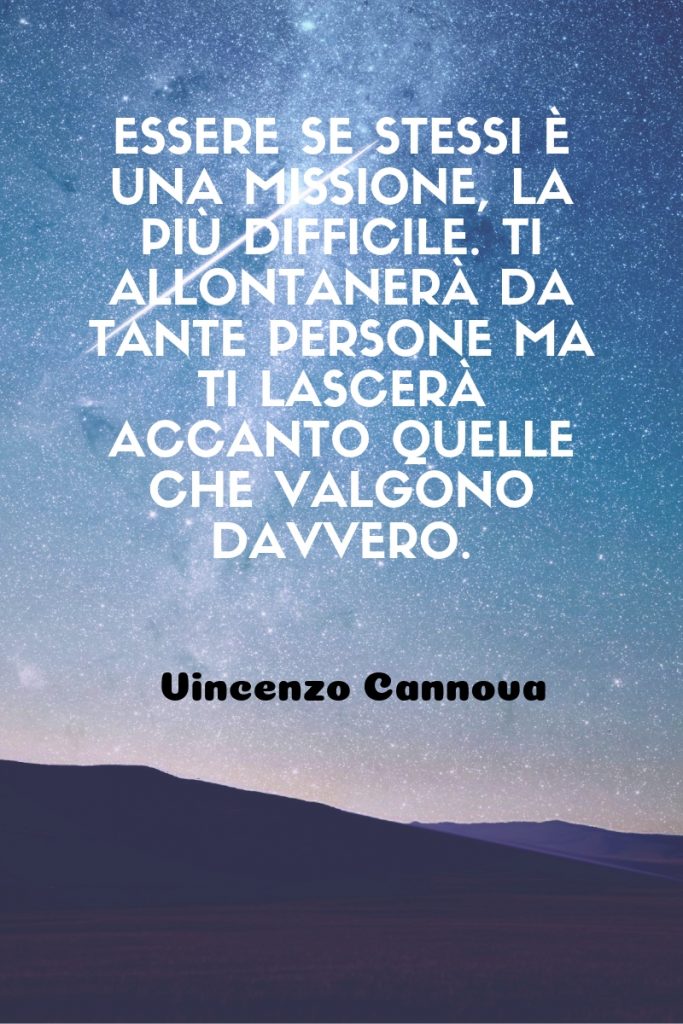 essere se stessi – to be one's self
allontanare – to drift apart, to distance yourself
accanto – next
valere davvero – to be really worth
The form you have selected does not exist.