We learn a foreign language because we love that priceless feeling of traveling to a foreign country and feel at home.
Imagine traveling to Italy and feel at home: shopping in Italian at the local market and cook your lunch with the fresh veggies you have got in the morning. Imagine relaxing on the couch of your place and watching a good Italian movie on TV after dinner or walking your dog around the quaint streets of a medieval Italian town at dusk.
Truth be told, feeling like at home in a foreign country entails giving up everything you have done as a tourist before. It takes courage to let yourself go and experience the local lifestyle to the fullest, as non-Italian.
You can experience Italy like this, by planning a Do It Yourself Italian Immersion trip. I will show you how!
It is time to get out of your comfort zone, forget the classroom or your Italian teacher, and unleash your Italian superpower! (And reward yourself after years or months of study. )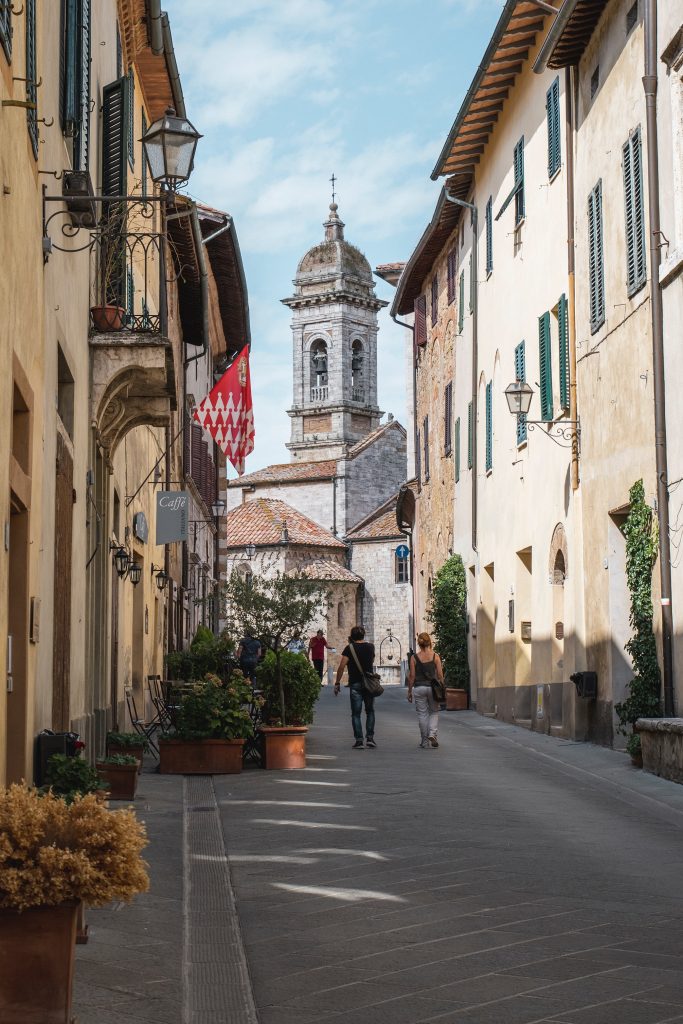 Let's get practical…
How to choose the city to spend your Italian immersion trip
FINDING THE RIGHT TYPE OF ACCOMMODATION 
Do you like the beach or the Alps, or do you feel comfy in the hustle and bustle of a busy city? No matter your preferences, Italy has it all. 
The rule of thumb is, picking up a place that is not packed with tourists, somewhere where locals will be curious about you and willing to speak. Remember, off the beaten track destinations are surprisingly cheap and beautiful. 
What type of accommodation should you opt for 
Homey stay with the teacher 
Share flat on Airbnb
Family-owned bed & breakfast 
The best possible scenario will occur if you can live with a native Italian speaker. If your budget allows it, home-stays at Italian teachers (many schools arrange them) are an excellent fast fluency experiences. Renting a room in Airbnb flats is also a great idea. The owner will not be around most of the time, and for sure, she will not be your teacher. A guarantee for more freedom and much more natural interaction. 
If you opt for home-stays, make sure to visit Melissa's blog (studentessa matta) where you can find plenty of recommended options.
What type of Italian immersive activities shall I carry out? 
Tour in Italian
When you land in a new city, one of the best things to do is taking a tour of the town with a local. It will help you to navigate the city during your stay and save you time trying to figure out what's the easiest way to the center or where the locals hang out, on the very first day.
In Italy, you can opt for 
Official guided tours provided by "Uffici Turistici" (there is one in every city) 
Free tours: these are more informal tours and most time will give you the chance to interact with the other participants 

Hire a local private guide
Take tours in Italian. This will be one of your first immersive activities. 
Hire a temporary Italian tutor on the spot
You can use the website Superprof (cheaper option) or connect with a local Italian language school (expensive option). You can also use Airbnb (experience section), where you can find locals offering Italian language learning experiences.
The benefits of hiring an Italian teacher on the spot are countless. Even though you meet him for one hour a day or less, he will be probably the best source of interesting facts about the city you are staying in.
Join a workshop on Airbnb
Airbnb has recently launched a section offering experiences ran by locals: from cooking classes at a local place to painting to yoga classes. This is a brilliant way to enhance your Italian while doing something practical. 
Live like a local
Engage in the same activities you would do in your native country. Things like buying food at the local market, going to the movies, or even to the gym, can quickly transform into Italian immersive activities. 
Do you remember the last time that you have visited Italy as a tourist? Forget about it. Forget sightseeing or dining out at fancy touristy restaurants. Immerse yourself into the local life.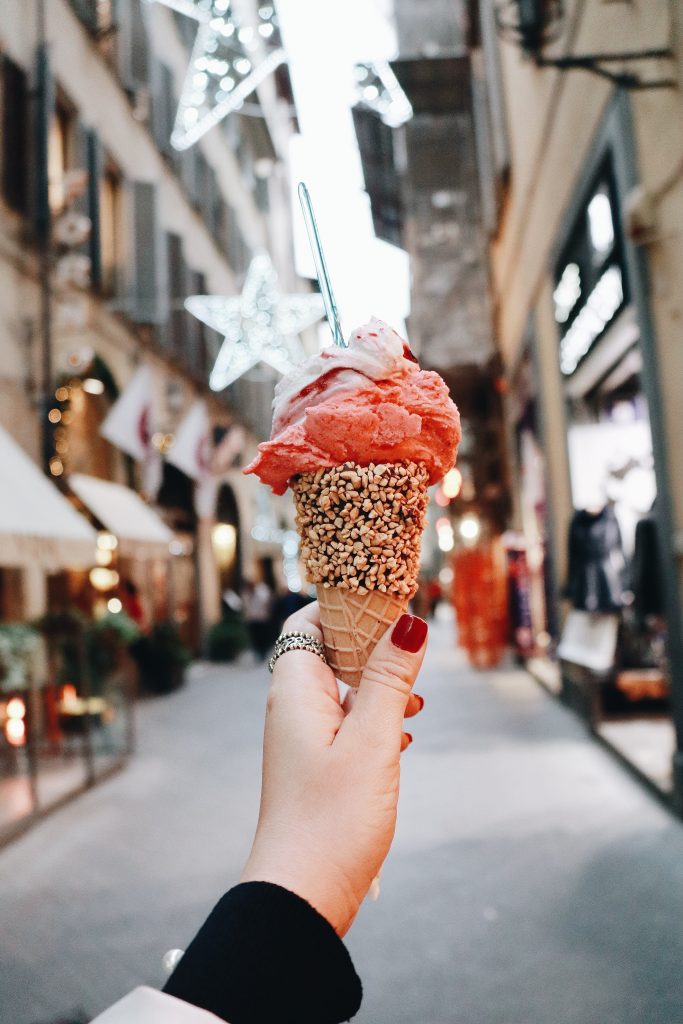 Join a local meetup 
What is Meetup? Meetup is a worldwide community of people who meet because they like the same things, like hiking, coding or cooking! The good news is that free Italian language meetings happen in every major city. All you need to do is look for one in your area and show up for the event. Answering impromptu questions and practicing your Italian in real situation is by far one of the best ways to take your Italian to the next level.
PROS of planning a DIY Italian immersion trip 
It will be cheaper than you think. In my opinion, traveling as a tourist (eating at restaurants, purchasing tickets to attractions, shopping) is much more expensive that experience a place like a local. 
Accommodations far from the tourist spots are way cheaper + are often a family owned-business.
No overwhelming touristy activities – you will stay in the same place for a while and relax!
Living like a local will give you a better perspective over the Italian lifestyle, a better understanding of the Italian culture, and more natural interaction. All of this is for free.
DON'TS
I know It is tempting, but don't organize your Italian immersion trip in a major tourist town, for two main reasons: 1) 

you will be tempted to act like a tourist and neglect the real Italian immersive activities. 2)

 locals are used to foreigners and will be not super interested in interacting with you or speaking Italy. 

Do not travel with your non-Italian speaking friends. 
Do not plan it for August – August, especially around Ferragosto, is the worst month to come to Italy and expect to live like a local. Most locals will be elsewhere. August is Italians' favorite month to go on vacation.
Do not book yourself into an Italian Language School. Although there are some excellent Italian language schools, classrooms often gather students of different levels. The risk is that you will enjoy a perfect international experience, rather than a local one. 
Now, I know you are wondering, what is a beautiful (still not touristy) medium size city where I can get to easily (by plane or train)…Well, I have the answer for you.
If I had to spend one or two weeks exploring an Italian city like a local, I would probably go to..
Northern Italy 
Aosta, Mantova, Trieste, Modena, Udine
Central Italy 
Terni, Gubbio, Viterbo, Ancona
Southern Italy
Milazzo, Trapani, Salerno, Bari, Lecce, Cosenza, Cagliari
MAKE ITALIAN LEARNING A HABIT