9 techniques to maximize your Italian learning routine 
If you are here and reading this post is probably because your goal is to travel to Italy and feel at home. Becoming fluent in Italian or any other foreign language can give you a sense of personal achievement and improve your life in many facets.  
Becoming fluent in Italian can take time, and so, it is necessary to implement some smart techniques to connect with Italian on a regular basis. How do you do it, if you don't live in Italy and have little time?
This post will show you 9 easy and smart techniques to make the most out of the little time you have to study in Italy. 
1. Learn Italian by using the Pomodoro technique.
Have you ever experienced doing a long Italian study session on one day, ending up exhausted, and not touching your Italian learning resources… for the next week? I have. No wonder why this is not the best way to go if you plan to become fluent in Italian. 
Significant progress stems from small but regular steps. Find 20 or 25 minutes every second day each week and do some activities that involve Italian.
Mesure your time using the Pomodoro Technique. What is it? It is a twenty-five-minute timer that you can install on your phone or desktop. It works brilliantly. Why? Twenty-five minutes is not too much, and not little. It is the right amount of time I can keep my focus on something without any interruption. When 25 minutes are gone, the bell rings, and you know what, I am not overwhelmed. I close the books looking forward to the next 25-minute session.
2. Create the habit of learning Italian 
Take some time to create a realistic Italian learning tracker and stick to it. I always recommend my students not to plan many things but to set realistic and achievable goals. Don't make a salad of all the possible language applications or textbooks. Select one good content/teacher/program and stick to it for a while. 
If there is one secret to becoming excellent at something, is being consistent in what you do. 
How to automate your Italian Language Learning routine in 6 steps
Italian uncovered is a short story-based self-paced video course for false beginners (those who have already dubbed Italian for a while) who need a more strategic approach to Italian learning.
The video course comprises 20 chapter stories in simple Italian and includes everything beginners Italian learners need to know to navigate from a beginner to an intermediate level. This is a proven practical course for those who need to learn at their own pace. 
My two cents: make sure to break your Italian study down into short but consistent bites. In short, it's proved that the most efficient way to study is a 20-30 minute everyday or every second, instead of committing to long and sporadic study sessions.
4. Listen to Italian podcasts in the shape of dialogues, at your level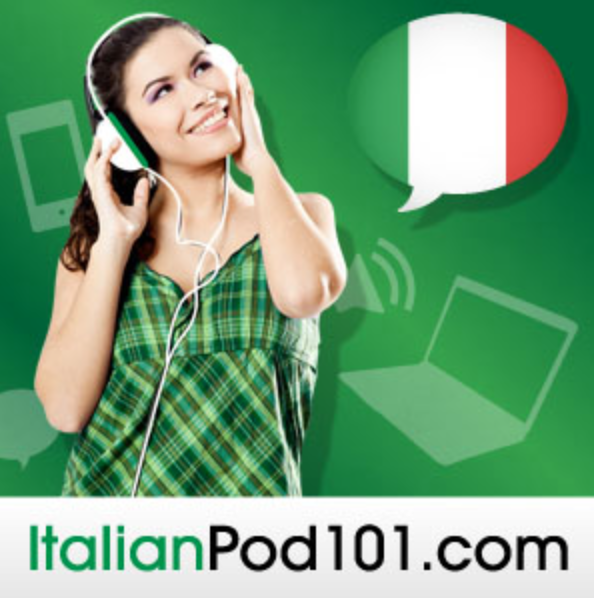 The key thing about language learning is being exposed to it as much as you can be. Listening is one of the best ways to do this. ItalianPod101 has two different lessons every week, each with six episodes ten minutes long. The lessons are divided into four levels: upper beginner, lower beginner, upper-intermediate, and lower intermediate Italian learners. What I love about ItalianPod101 is each lesson contains conversations in Italian tailored to your level and that they are bite-sized ones. Every podcast is a few minutes long with the paid membership unable subscribers to receive the transcriptions, translations, grammar and vocabulary and even flashcards!
I have been recommended ItalianPod101 for years to all my visual students who are finding it difficult to enhance their Italian listening skills without living in Italy.
5. Use the App "Tandem"
Tandem is a language learning app that you can use to connect through voice and text chat with native Italian speakers from all around the world. It covers over 100 languages, and it is free. When signing up, everything you need to do is marking your native language(s) and your target language, for example, Italian. 
You do not need to be fluent in Italian to use it, as the app also offers a voice recognition system and translation help. For instance, if you don't know how to spell something, you can talk to the voice record, which will type it for you.
Tandem also has a feature that allows you to meet native Italian speakers in your area.  
6. Journal in Italian 
Keeping a journal is a brilliant exercise for countless reasons, like reflecting on your thoughts, setting goals, tracking your little daily achievements, and the likes. Journaling in Italian excellent self-awareness tool that you can use to speed-up your Italian learning journey. Why? Simply, writing is speaking in slow motion! 
You need just 10 minutes a day. Sit down, combine Italian with self-reflection. It will be a pleasant and powerful little language habit. 
Why? Memory retains better everything that connects to our experiences and soul.
The best way to learn is through experience. 
Writing down some parts of your life in Italian will boost up your Italian like never before.
7. Craft your own an Italian Immersion Trip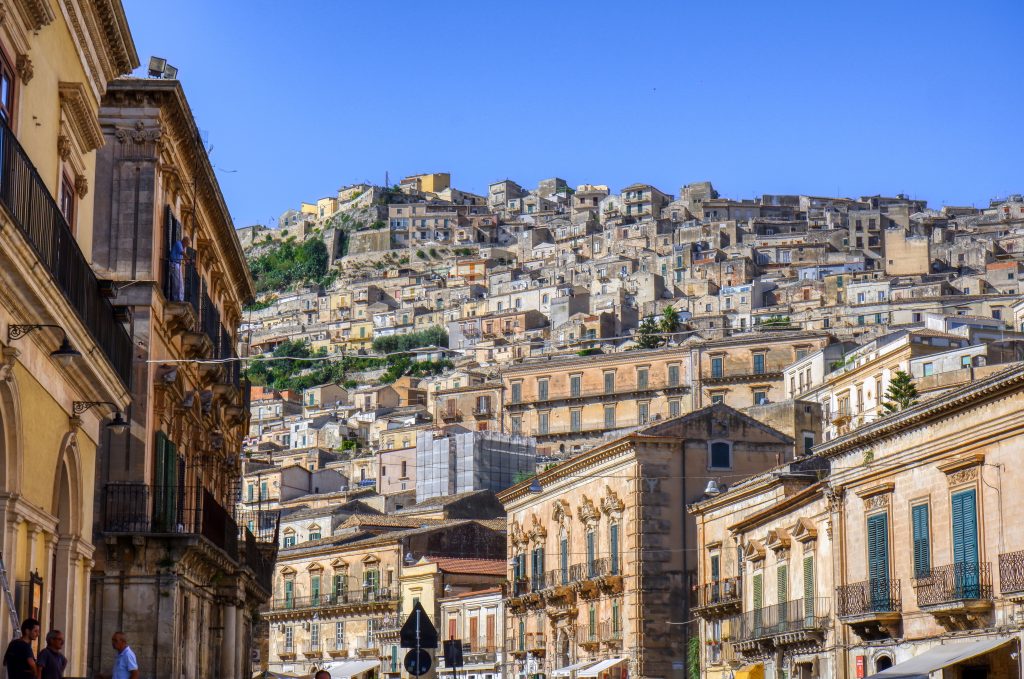 An Italian immersion trip is a whole different experience from traveling to Italy and spend most of the time sightseeing or hopping from one historical center to another.
Immersing in the culture, it means spending a longer time (best if in an off the beaten track destination) in the same place and get soaked in the culture and language. Out of your comfort zone. 
I guarantee you will have one of the most enriching life experiences, not to mention your Italian will thrive in just a few weeks. 
You can craft your immersion trip or join an organized Italian language retreat by private schools or teachers. 
How to create a DIY Italian Immersion Trip
8. Start using Quizlet
Quizlet is a software used by teachers and students to learn information through learning tools and games. What is unique about it? It is for free, and you can have total control of your Italian learning process. You can make your list of words or sentences and decide how and when to learn them. You can share them with your fellow Italian learners or use the ones that other Italian teachers have made on the platform. 
9. Follow and Italian YouTuber / IG account/ Blogger
A smart learner enjoys combining her interests with the Language Learner. Look for an influencer or blogger who is regularly posting or blogging about something that gets your attention. Once you have found a good one, follow she/her, interact with the account, read the comments other users leave. 
Examples 
The form you have selected does not exist.