7 Short Stories in Italian to Teach You the Language in an Exciting Way
This is a short story book aimed at intermediate students. The story takes place in Piedmont, a mountainous region of Italy bordering France and Switzerland. This ebook is available on Amazon and tells the story of a young Italian writer who relocates to a picturesque village in the heart of Piedmont for a change of scenery. There, she experiences a different pace of life, makes new friends, and learns about different cultures and traditions. of the territory 
This is the first of my very one series of short story Italian books that will take beginners and intermediate students on a journey across the Italian peninsula while brushing up on their Italian in a fun and culturally relevant way. What sets it apart from other options on the market? Because you'll learn how to travel in Italian like a local while reading! Beginner and intermediate users will benefit from the grammar and vocabulary used. The story is completed by my flashcards, audiobook in slow Italian, and will be available on Gumroad, which will allow you to listen to the audiobook without having to download it.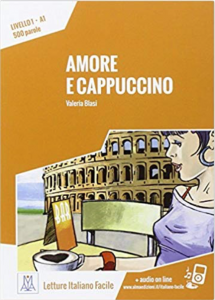 For newcomers to this beautiful language, this is one of the cutest short stories in Italian. The plot and language are both simple, and the story takes place in the eternal city of Rome. Only the present simple and some key Italian vocabulary are used in this story. However, it is not suitable for complete beginners. It is necessary to have a basic understanding of grammar.
This is a philosophical, easy to read Italian text for intermediate students. Each chapter is a nugget of wisdom that will give you food for thought as you teach your Italian students. Several different Italian tenses, prepositions, and pronouns are used throughout the book. It's clearly intended for those with a strong grammatical foundation.

A short mystery novel that combines love and crime for lower-intermediate Italian students. An insight into the Italian mafia (written in simplified Italian) stands out especially at the end of the book. This ebook, which includes audio, uses the present simple, imperfect, and past tense. A fantastic story for Italian students at the lower intermediate level.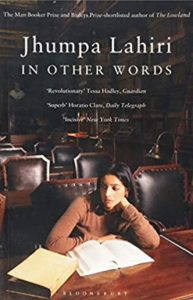 In other words, this is an unusual book about the author's fascination with the Italian language and the tenacity with which she pursued her goal for more than two decades, to the point where she wrote an Italian book about how and a little less about why she made this life choice. The version of the book is especially useful for English native speakers because it includes a page-by-page English translation. The book is aimed at advanced or upper-intermediate Italian students.
This is a short story for intermediate Italian learners. The book is made up of nine different love stories. Each story is unique and contains new and exciting vocabulary. Several different verb tenses, pronouns, and prepositions are discussed in the book. It is necessary to have a solid grasp of intermediate grammar. The audiobook is included.
More posts about the wonderful world of short stories for Italian learners