14 Brilliant Short Stories in simple Italian To Take your vocabulary To The Next Level 
This
book
course,
designed
for
English
speakers,
is
intended
for
both
newcomers
to
Italian
and
intermediate
students
looking
to
brush
up
on
their
skills.
The
story
is
set
in
one
of
Italy's
most
beautiful
regions,
South
Tyrol
(or
Alto
Adige),
and
revolves
around
the
life
of
Costanza,
who
embarks
on
a
summer
adventure
in
the
Dolomites
with
her
friend
Anna.
The
book
is
divided
into
16
short
units
and
is
finished
with
useful
vocabulary
and
explanations
in
English.

 T
his
short
story
series
is
ideal
for
those
who
want
to
learn
more
than
just
the
language,
but
also
about
the
culture,
food,
and
way
of
life
in
various
Italian
regions. The e-book is completed with audio book narrated by the author.
If you have learned Italian for a month or two, Amore and Cappuccino is the first short story you should read. This is an Italian short storybook for A0-A1 level. If you are an advanced beginner, you will find this book way too easy, so scroll below for the other ones :). The language used is simple and tailored for a real beginner Italian learner. Each chapter consists of short dialogues between the two main characters: a German girl visiting Rome and her date, Claudio, a man that hides a few mysteries. The setting is the eternal city of Rome. The best about Amore and Cappuccino is that it takes place in Rome's most iconic areas, and other than the language, it teaches you of a few elements of Roman art and culture. An excellent introductory course on the eternal city if you are planning to visit Rome one day.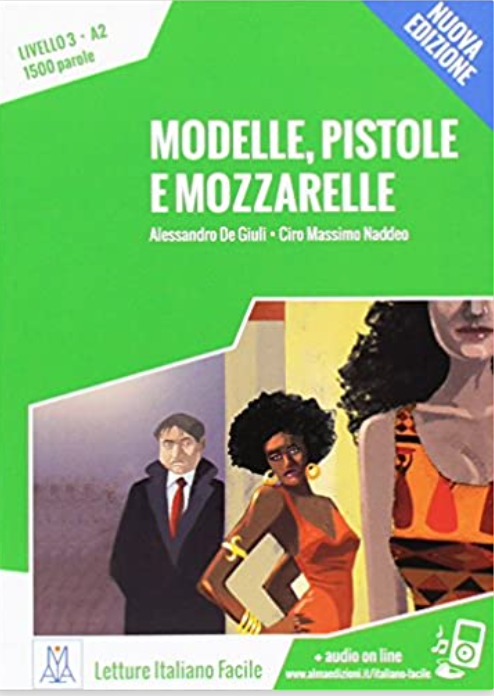 We are n Milan, 
Italy's
fashion
and
financial
capital.
A
blonde
woman
walks
into
detective
Antonio
Esposito's
office
one
October
morning.
Margaret,
her
daughter, who is a model,  
is
missing,
and
she's
on
the
lookout
for
her. 
A
lovely
mystery
book
for
advanced
beginners
or
intermediate
students
who
want
to
improve
their
Italian
language
skills
while
expanding
their
vocabulary
by
reading
a
brilliant
short
story
in
Italian
tailored
to
their
level.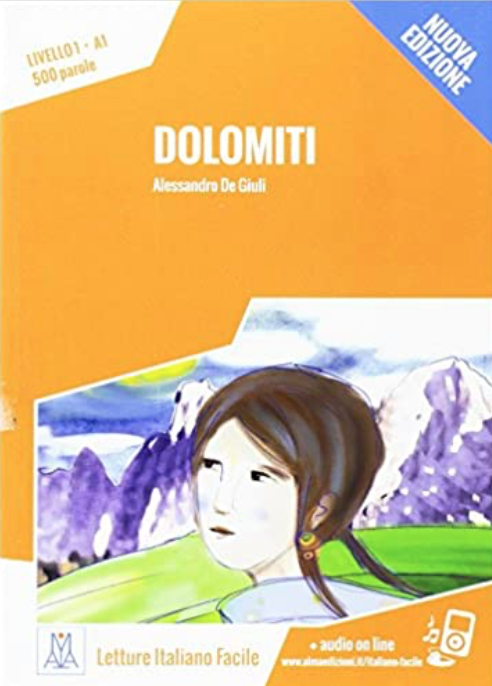 I love this short story because it takes you to one of my favorite areas in Northern Italy – the Dolomites!
This storybook is written in the present tense. It revolves about Emanuela, a young woman who lives in Dobbiaco (a picturesque mountain village immersed in the Dolomites) and still is not very happy with her life…until when she finds a way to change it. 
The story uses a great deal of useful Italian vocabulary for work/transport and the mountains. At the end of the book, you will find a cultural section where you can read in simple Italian all about the culture, the language, and the food Aldo Adige (Sudtirol), the region where the Dolomites belong.
The book's level is for Italian learners who have learned the language for 3-4 months and are familiar with the basic Italian grammar and most recurring Italian everyday vocabulary.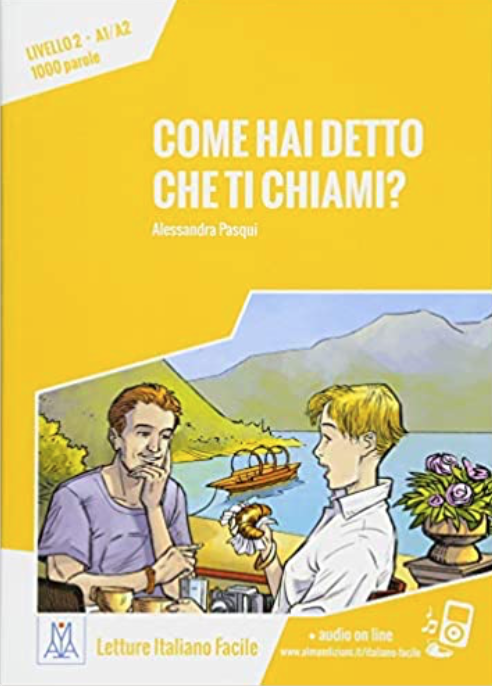 Have you already landed the foundations for your basic Italian grammar and vocabulary? If you have learned the Italian present perfect (passato prossimo), the common irregular verbs and the basic pronouns, this story is for you.The setting is the beautiful city of Como in Northern Italy. It's a story about a young German woman learning Italian in Germany and an Italian young man learning German in Italy. They meet online for a language exchange; their friendship is based on a misunderstanding, though! This book is a fun story that won't only reinforce your basic Italian grammar but also help you internalize a lot of relevant Italian vocabulary through the power of reading in context. And if you haven't been to Como yet, you will learn a lot about the city too.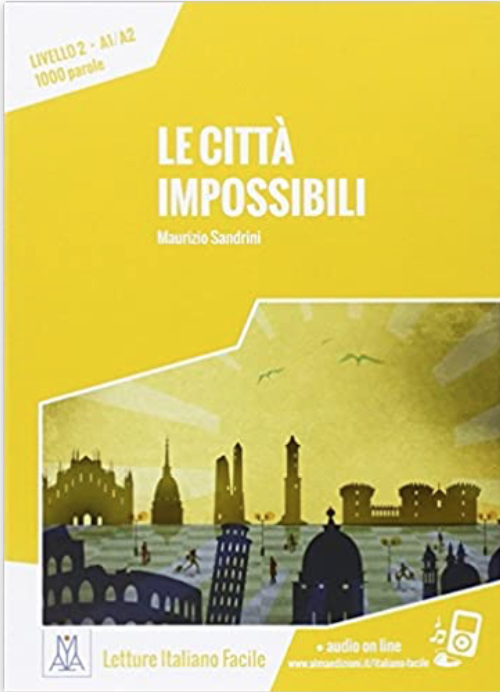 This is a great short storybook for those who explore the major Italian cities through its cliches. The book contains 12 chapters: each chapter focuses on a different town from Palermo to Turin. Every chapter isn't longer than two pages and follows the steps of a first time visitor in the cities. At the end of the book, you will find some useful vocabulary and exercises and cultural insights about each town. This resource helps the advanced beginners, and it focuses more on vocabulary (lots of adjectives, vocabulary related to cities) rather than the grammar.

Have you ever heard about Carnevale? Or Ferragosto? Or do you know how Italians love to spend their Saturdays night? This Italian short story book for advanced beginners is culture based. Each chapter tells you a story related to a significant Italian holiday and the Italian habits that go with it. Brilliant book if you want to expand your Italian vocabulary and strengthen your beginner grammar. As usual for the Alma Italian short stories book, you will find grammar and vocabulary exercises and extra cultural insights.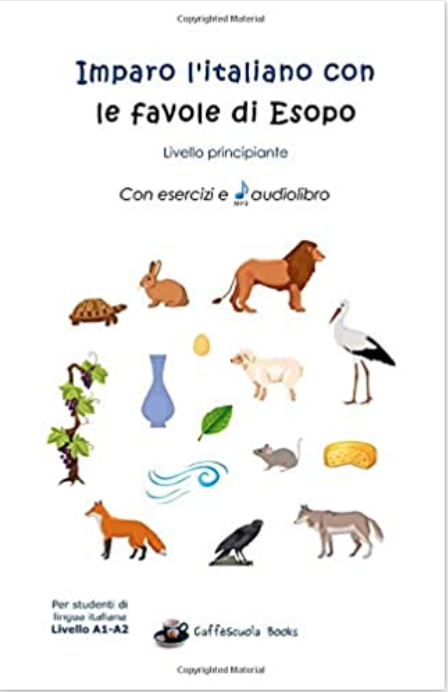 This Italian short story book contains fourteen of Aesop's fables translated and adapted for a beginner level: the first seven are in the present tense, the last seven in the past tense.Each chapter (fable) comes with a vocabulary list of the story's essential words and some simple exercises. You will also have the option to listen to the audio tracks by downloading the audiobook for free by following the last page's instructions. The fables are profound and straightforward, with a final moral to discover. This short story series in Italian is ideal for those learning Italian at A1 or A2 level
What happens when we are in a foreign country, and we don't understand the language well? Many misunderstandings, of course. Like those that occur to Minni, an Asian girl, when arriving in Italy for the first time to meet her Italian friend Libero in Rome. A fun story that, not only will reinforce your beginner grammar but will teach you frequent Italian popular expressions, especially those involving the verb fare.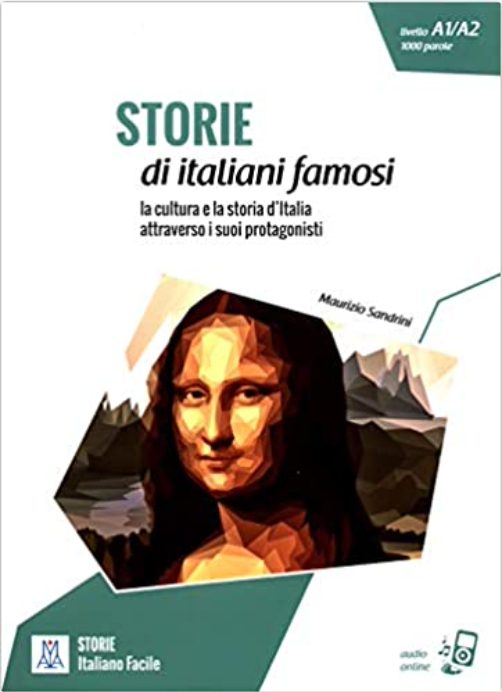 This is a delightful Italian short storybook for beginners about nine great Italian history and culture personalities: Leonardo da Vinci and Federico Fellini, Michelangelo, or Gianni Versace. All the stories recount a real or imaginary episode in the protagonists' lives, also highlighting their world and their time. Frosting on the cake, every chapter comes with vocabulary and grammar activities and short texts about cultural aspects. In a nutshell, one of the best short story books available on the market is not just about Italian, but about the history and Italian culture.
This is a short story book aimed at intermediate students. The story takes place in Piedmont, a mountainous region of Italy bordering France and Switzerland. This ebook is available on Amazon and tells the story of a young Italian writer who relocates to a picturesque village in the heart of Piedmont for a change of scenery. There, she experiences a different pace of life, makes new friends, and learns about different cultures and traditions. of the territory 
.

A short mystery novel that combines love and crime for lower-intermediate Italian students. An insight into the Italian mafia (written in simplified Italian) stands out especially at the end of the book. This ebook, which includes audio, uses the present simple, imperfect, and past tense. A fantastic story for Italian students at the lower intermediate level.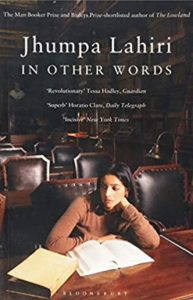 In other words, this is an unusual book about the author's fascination with the Italian language and the tenacity with which she pursued her goal for more than two decades, to the point where she wrote an Italian book about how and a little less about why she made this life choice. The version of the book is especially useful for English native speakers because it includes a page-by-page English translation. The book is aimed at advanced or upper-intermediate Italian students.
This is a short story for intermediate Italian learners. The book is made up of nine different love stories. Each story is unique and contains new and exciting vocabulary. Several different verb tenses, pronouns, and prepositions are discussed in the book. It is necessary to have a solid grasp of intermediate grammar. The audiobook is included.
Before you start, check my guide on how to learn Italian effectively with short stories
How to proactively use a short story to speak better Italian at any level
SMART TIPS 
Use these short stories in Italian, if you are a beginner or advance beginner and you are looking for an efficient ways to consolidate your Italian grammar and vocabulary. 
Be proactive: don't limit yourself to read the stories. Use them with your Italian teacher or language exchange partner. Summing up each chapter in 6-8 sentences or discuss it with your teacher is a brilliant way to cement the new vocabulary and fix the grammar patterns. 
Don't underestimate reading, at any level. Reading is the way to go to boost your Italian since the very beginning of your learning journey. Why? When you read, you naturally absorb things like the correct order of the different parts of the speech, the correct conjugations  or the use of the prepositions.
Re-read your story. One you are done with one of these short stories books in Italian don't put them way for ever. Set them side for a couple of months and go back to re-read it a second or third time: that's how you will learn efficiently (retain) your vocabulary.