9 of the Best Italian Magazines for Learning Italian
Italian magazines are an excellent way to learn the language and improve your Italian skills. You will be exposed to new words, phrases, and idioms. Plus reading them can make you feel like you're in the country.
3 Tips for Learning Italian While Reading Magazines in Italian
Chose a magazine that reflects your interest so that you can develop in your vocabulary in that area and use if for you conversation

Choose a magazine whose vocabulary is appropriate for your level. Usually you'll need a solid intermediate to advanced level to read a magazine with ease. If you don't have a good command of talian yet, I recommend you use content appropriate for your level, like the one from my short story selection for advanced beginner or pre intermediate learners.

Talk about what you read. If you are reading an article just once, you're not learning, just consuming information. If you want to internalize the new words and phrases, you will need to read and study every article several times. To go to the next level, use what you have read in your Italian class.
Don't forget, you don't have to live in Italy to get these magazines; you can get them online or download them through their apps.
Easy magazines for intermediate Italian learners 
1. Turisti per caso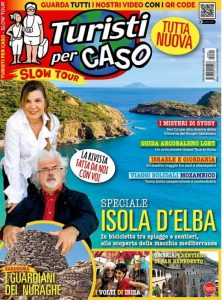 A publication dedicated to the world of travel in both Italy and the rest of the world. Written in simple Italian, it is also appropriate for students who do not yet have a strong command of the language.
Get the digital version here.
2. Linea Verde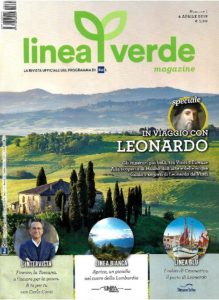 Linea Verde is a magazine based on the popular Italian television show of the same name. It's a lovely magazine for nature lovers that tells the story of Italy's land, agriculture, biodiversity, and agri-food excellence. If you have the chance, watch the program on television as well.
3. Giallozafferano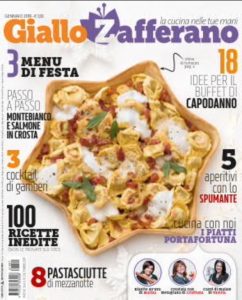 Giallozafferano is a weekly magazine based on Italy's most well-known cooking blog www.giallozafferano.com.  
Here you'll find seasonal recipes written in a straightforward Italian style. Ideal for Italian food aficionados.
4. Donna Moderna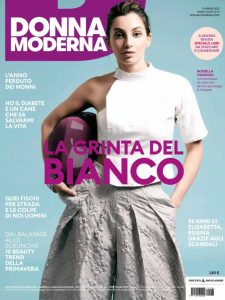 Donna Moderna is one of Italy's most popular women's weekly publications. It  deals with politics, culture, and economics. The  vocabulary used is appropriate for a young audience. You must have at least an intermediate level of Italian to read it as an Italian learner.
Italian magazines for advanced Italian learners 
5. Internazionale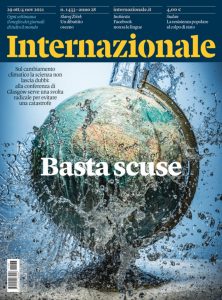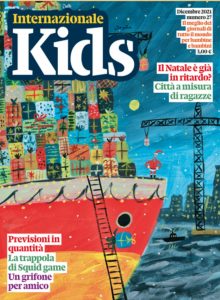 Internazionale is a weekly Italian information publication that was established in 1993. It publishes articles from the international press that have been translated into Italian. It comes out every Friday.   If your level of Italian is not yet fluent, you can purchase the version for children. Internalizione Kids reports news from around the world in a simplified manner and with a less complex language.   Find their app and you can get a copy of the magazine from anywhere in the world. 
6. Millionaire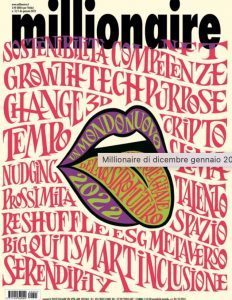 Millionaire is Italy's most widely read business magazine. Aside from business, the magazine disseminates ideas and resources for people who want to start their own businesses. It is a simple-to-read magazine for those who have a good command of the Italian language and are interested in business.
7. Espresso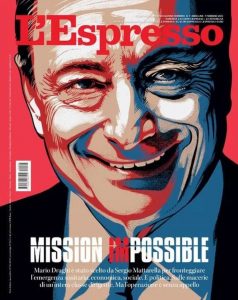 L'Espresso is a very reputable weekly magazine that has been publishing exclusive inquiries and insights into Italian politics, culture, and economics since 1955. Recommended only to advanced students (C1-C2) with an excellent command of the Italian language. 
A different type of magazines..designed just for Italian learners
These publications are tailored to the needs of students. Both are recommended in my classes because the content is culturally relevant for students of Italian who want to familiarize themselves with the culture even if they do not live in the country, and they include grammar and vocabulary insights as well as audios. As a result, they are a true learning experience.
8. Tutto italiano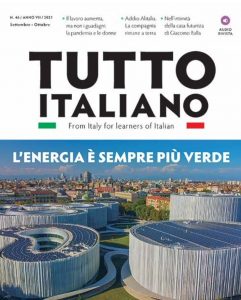 Tutto italiano, the bi-monthly audio magazine for lovers of Italy and the Italian language  published six times a year which will help you understand this beautiful and diverse country and what it means to be Italian. 
The magazine comes with an audio and printed version and is full of current articles covering Italy North to South. There are regular features on travel, the arts, cinema, politics, sport, cuisine, and popular culture, as well as profiles on leading personalities and issues. Each article in Italian has English glossed keywords and phrases. So you can track your progress throughout your subscription (ACTFL levels: Intermediate High to Superior/Distinguished), each feature has been carefully chosen and graded for difficulty using the Common European Framework and the Certificazione di Italiano come Lingua Straniera (CILS). Each article contains both idiomatic expressions and information about contemporary Italian life. 
You can get your yearly membership (6 magazines) here 
9. Allora
Allora was founded at the beginning of 2021 by an Italian teacher, from Florence: Beatrice. In addition to discussing some aspects of Italian culture, Beatrice analyzes the most common errors Italian learners make during her lessons.  If you like the idea, she also publishes a different Italian song every month to help you learn through music.  The magazine is only available in digital format on Beatrice's website, and it is available at a low cost to everyone. There are readings for students of all levels, from beginners to experts.
You can get this online Italian magazine here