How To Use " CI" and "NE"
Have you been learning Italian for a while? Then, I am sure you have been faced with the quirky usage of the Italian particles ci and ne (also known as particelle pronominali in Italian). 
And you've been wondering dozens of times how to use ci and how to use ne.  
Maybe you have also decided to neglect ci and ne, thinking their use is not essential; but it is. Italians use ci and ne in conversations all the time, simply because they help them be more concise and convey a message faster.
That's why mastering these two little words will take your Italian very far, in addition to making your Italian sound ten times more natural when you use them. Guaranteed.
Let's break this topic down into simple bites for you. 
Smart tip
An easy way to get a good grasp of ci and ne is to memorize the recurring combinations of verbs and particles in which they appear. For example, ne is frequently associated with the verb parlare, and ci is frequently associated with the verb pensare and credere. This will save you a lot of time and frustration. 
How to use "NE" 
What does "ne" mean? 
Ne has a number of meanings. Let's explore them one by one. 
NE: of/about it or of/about them 
Ne is nothing but a pronoun. Its function is to replace chunks of sentences introduced by di.
As previously mentioned, the best way to master the correct usage of ci and ne is through the context, or in combination with a verb. And so, the easiest way to use ne correctly is to memorize the verbs that use ne as a pronoun.  
The most common verbs using the pronoun ne are
parlare di

 – to speak about

essere sicuro di

 – to be sure about

avere bisogno di

 – to need

avere nostalgia di

 – to feel nostalgic
As you can see, all these verbs trigger the preposition di.  That's why we can say that "ne" can replace a sentence introduced by "di" after one of these verbs. 
In other words, we can say that…
The particle ne replaces the combination of di + something (complemento di specificazione, in Italian) when you don't want to repeat something that has already been mentioned.
Che pensi

di Maria? – What do you think of Maria?
Che ne pensi? – What do you think of her?
Noi parliamo di politica– We talk about politics
Ne parliamo – We talk about it
Hai bisogno di una macchina per andare a lavoro? – Do you need a car to go to work?
No, non ne ho bisogno – No, I am not in need of it
Sei sicuro di quello che hai detto? – Are you sure about what you said? 
Sì, ne sono sicuro – Yes, I am sure about it
In a nutshell, the Italian pronoun/particle "ne" means (and replaces)  of it/of them or about it/them.
NE: some of it, some of them 
There is a second usage of the particle ne and it occurs when ne indicates quantities and amounts. In this case, ne means some of something previously mentioned. 
Vuoi del formaggio? – Do you want some cheese?
Si ne voglio – I want some of it
Vuoi un pezzo di torta? – Do you want a piece of cake?
No, ne voglio due – I want two of them
In this case "ne" indicates some of something else (some of it or some of them).
How ce ne sono is different from ci sono?
ci sono means there are 
ce ne sono means there are some of them
You are using ce ne sono in Italian, to refer to something that has already been mentioned. Usually, these sentences are used as a reply to a question starting with Quanti/e?
Quante finestre ci sono in questa stanza? – how many windows are there in this room?
Ce ne sono tre – there are (3 of them)
What's the position of ne in a sentence?
Ne usually comes before the verb (ne parlo = I speak about it), except when the verb is an imperative (order) or an infinitive.
When ne comes with an infinitive, the final -e of the verb is dropped.
Voglio parlarne – I want to talk about it
Parlane! – Talk about it! (imperative)
How to use "CI"
What does ci mean?
CI: about it, on it, in it, with it 
The use of the particle ci is similar to the use of ne. What is different is that ci is associated with the verbs followed by prepositions a, in, su, con (while ne is associated with verbs followed by the preposition di)
The most common verbs using the particle ci are:
pensare a – to think about/of
credere in/a – to believe in
contare su – to count on
andare a/in – to go to
riuscire a – to manage 
fare caso a – to notice
We use the particle ci to replace something that has already been mentioned in the conversation.
Pensi a Maria? – Are you thinking about Maria?
Sì, ci penso sempre – Yes, I always think about her
Credi

in Dio? – Do you believe in God?
Ci credo – Yes, I believe in him 
Conti su di me?  – Are you counting on me

?

Sì, ci conto  – Yes, I count on you
CI: there, in that place, in there
Ci is also used with the meaning of "there". 
Sei stato a Londra? – Have you been to London?
Sì, ci sono stato  – Yes, I have been there
As you can see in the above example, ci is replacing Londra in the sentence. 
Italian uses ci to replace the name of  a place that has already been mentioned.
Vai a Milano ogni venerdì? – Are you going to Milan every Friday?
Sì, ci vado – Yes, I go there
Pronominal verbs with CI & NE
There are a number of verbs in Italian known as "verbi pronominali" that incorporate ne, ci or both. Some examples of pronominal verbs are:
tener

ci

anderse

ne

riuscir

ci

far

ce

la 
This a rather advanced topic. If you have a good level of Italian you can learn about the pronominal verbs in the next article. If you're a beginner or intermediate learner, you can skip it for now.
9 things about Italian pronominal verbs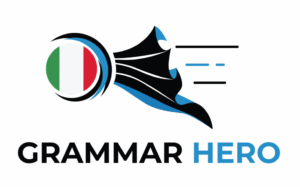 Are you an intermediate Italian learner and want to brush up on your Italian grammar but don't know where to start? This course by the renowned language expert Olly Richards will help you stop translating in your head and internalize grammar through Controlled Immersion. You will find 15 engaging short stories in Italian that will teach you in small chunks (so that you don't get bogged down by difficult words or long sentences) and in an easy-to-understand format with plenty of examples. Olly Richards' courses take a similar approach to what I teach in my private classes: the learning materials you use must be understandable, without long, overbearing sentences, but just the right level of difficulty to push you forward. 
Italian Grammar Hero is best suited for students at the B1 to B2 CEFR level, or intermediate to upper intermediate. This is a self-paced course designed for people who want to improve their Italian but can't commit to regular lessons.