Are you unsure whether you're ready to take the A1 Italian Language Certification? Take my A1 Test and find out!
There are different levels of language certifications for Italian speakers. One can choose between an beginner (A1), advanced beginner (A2), lower-intermediate (B1), intermediate (B2), advanced (C1) or a mastery level (C2).
The most known certifications for Italian are the Cils (issued by University for Foreigners of Siena), the Celi (issued by the University for Foreigners of Perugia) and the Plida (issued by the Dante Alighieri Institutions)
In this post, I'll delve into the structure of the Cils A1 and share some tips and tricks on how succeed at the exam.
Why taking an A1 proficiency test in Italian matters 
Not sure if taking a beginner Italian certification is something you want to do? Let me explain why you should think about it.
Language certifications for beginners is an excellent way for adult learners to set their goals in their Italian study time. You surely know that, as an adult, learning happens differently if you ever studied or dabbled out of school in a foreign language. Apart from the traditional setting of classrooms and teachers, it is sometimes difficult to evaluate one's level. Taking a beginner certification in Italian is a simple way to determine where you are in your language journey and to provide structure to your Italian learning.
Preparing for a language exam entails mastering all four major language competencies: reading, listening, writing, and speaking in Italian. These features  are often overlooked in a conventional language teaching environment, in favor of just speaking.  
Taking an Italian language certification as a beginner  is not for everyone, but it is a fantastic method to increase motivation for reaching a language level and, of course, learning a language thoroughly.
What is the CILS A1 exam?
The Cils A1 is a language certification that aims to attest your elementary competency in beginner Italian.
You can obtain the Cils A1 Italian language certification after passing the Cils A1 test in Italy as well as abroad in the various institutions such as universities or institutions recognized by the Ministry of Education in Italy. 
What does "A1" mean? 
The Cils A1 is the first level of the Cils certification. The level "A1! refers to the common European framework of reference for languages (CEFRL) and attests the candidate competency in using very basic vocabulary and grammar to satisfy the common practicalities, introducing himself or herself and talking about his or her family, friends and hobbies, as well as ask simple personal questions. At an A1 level, you can interact in a basic manner as long as the counterpart speaks clearly and slowly. 
How to prepare for the Cils A1 test
To reach an A1 level of Italian, you should learn and master the fundamentals of Italian grammar and vocabulary required at this level. You can do so by enrolling in language classes or hiring a private tutor. In both cases, you should make sure to always follow a clear itinerary of the A1 Italian level's grammar and vocabulary fundamentals. You should also make sure that you to train all the fours competencies of language learning, which are reading, writing, speaking and listening. In fact, passing an exam requires mastering all above aspects of the language. To be clearer, an app that teaches you a few conversation topics and the most Italian common verbs will not be enough on its own).
I recommend using the following tools/textbook books for those who are working toward the A1 level or they're just starting out or are complete beginners.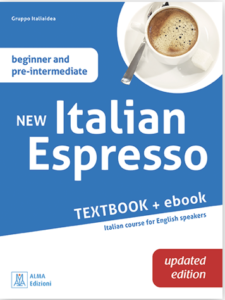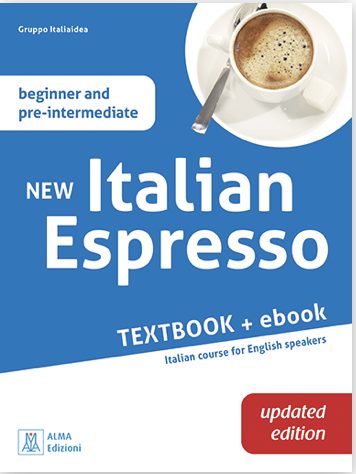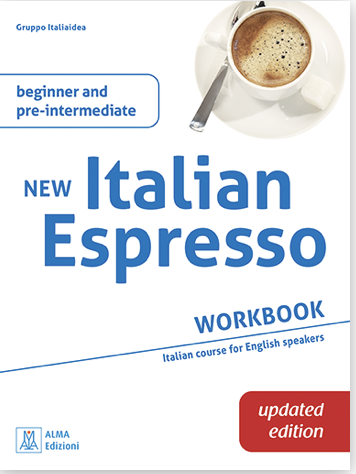 The New Italian Espresso series for beginners and pre-intermediate learners (Student Book + Workbook) is a gold mine for those looking for a learning itenerary combining grammar, listening, reading and vocabulary all in one. This one of the best methods available for English native speakers too.   It works best when used in conjunction with a teacher, but will be useful for independent learners as well.

Rocket Language Italian: great self-paced learning method, good for total beginners. Find my review of the course here. 
Italian sentences builder is a great drill book for those who are just starting out Italian. 
Use Easy readers for beginners to improve your vocabulary, listening and sentence building ability (not for total beginners)
Use Preply to find an Italian tutor who can hold you accountable, provide feedback, and monitor your A1 progress.
Use a solid grammar book to build a nice framework to your Italian fluency. Basic Italian Grammar is a great one. 
How long does it take to learn Italian at an A1 Level? 
Because time is relative, the quality of the time you spend with your language, rather than the quantity, will determine your success as a student. If Italian is your first foreign language and your native language is not a romance language (e.g. Spanish or French), I'd estimate that it will take you between 5 and 7 months to achieve A1 Italian.
A1 grammar Italian topics 
the verb

to be

and

to have

the

definite

and

indefinite

articles 

the conjugation of the

present tense of regular verbs

the conjugation of the

present tense of irregular verbs

 

the

modal verbs

(volere, potere, dovere, sapere)

the simple and articulated

prepositions

the passato prossimo (the main Italian past tense)

the impersonal form

the direct object pronoun 
A1 vocabulary Italian topics 
introducing yourself

talk about what you in the free time

describe your city or your home

talking about your family or friends
How is the Cils A1 structured?
The exam is split into 5 sections and will last around 2 hours.
Listening comprehension (test di ascolto)
The CILS A1 listening practice consists of two parts: listening to two short texts and then completing two different multiple choice exercises. The audio tracks will be repeated twice.
The reading comprehension (test di comprensione della lettura)
The reading comprehension test (test di comprensione della lettura) will last 30 minutes and will be divided into three parts, each of which will require you to read some basic text messages and answer multiple choice questions or matching exercises.
The grammar and vocabulary section (test di analisi delle strutture di comunicazione)
The grammar and vocabulary section will take 30 minutes and will consist of three fill-in-the-blank texts. The goal is to assess your basic grammar and vocabulary capability in Italian. You will be required to supply the correct article or verb.
The writing production (test di scrittura)
The writing production (test di scrittura) will last 30 minutes and will consist of two writing short prompts. Both texts should be no longer than 40 words.
The speaking part
The oral production test is divided into two parts and is administered individually. The examiner may step in to assist a candidate who is having trouble speaking. This part of the exam will last around 2 minutes.
First part
It's a face-to-face conversation on a specific situation. These are just a few examples of potential situations.
You'd like to purchase a sweater. Go to a store and seek advice from the clerk. The clerk is replaced by the administrator.

You'd like to get a driver's license in Italy. Request information from the driving school's office. The school administrator takes on the role of a teacher.
Second part
The examiner will ask you to choose one of the topics and will ask him to speak on your own.
Examples of potential conversation topics for the CILS A1 or CILS A1 integrazione.
what you do on national holidays

your job

your favorite sport

your family

describe an image
How to find Cils A1 exam Samples
It's critical that you set aside time and resources to familiarize yourself with the exam structure before taking it. This is a copy of a previous CILS A1, which can be found on the CILS website. If you want to get more practice, I recommend getting the Quaderni, which is a collection of mock tests from previous years' A1-A1 CILS exams.
The CILS A1 integrazione (CILS A1 for integration)
A separate note goes to the CILS A1 integrazione
It is a nationally recognized Italian language test that certifies that foreigners living in Italy have attained an A1 level of proficiency in the language. Only those who are already living in Italy can take the CILS A1. The exam is very similar to the regular CILS A1, with the exception that the assignments are more suited to students who already reside in Italy. They will, for example, use vocabulary and situations that the candidate may have already encountered or will encounter during her stay in Italy, such as handling groceries, driving licenses, enrolling in Italian lessons, and asking for information.
Exam samples for the Cils A1 integrazione can be found on this page
Dates and exam centers
The
Cils
exams
are
offered
at
accredited
language
institutions
in
Italy
and
abroad.
Visit
this
link
to
find
a
location
near
you
and
learn
when
the
exam
for
your
level
will
be
held.
CILS A1 prep courses
We have a limited number of one-to-one exam prep classes available. You can find all the necessary information on this page.