11 Best Italian Podcasts for Beginners, Intermediate and Advanced Learners 
How to Learn with Italian Podcasts 
How to choose the right podcast for you? Simple! Follow the "70% rule": make sure the input is easy to understand and concise for you. At the very least, you should be able to understand 70% of the content. It means that input you're listening to should

be challenging, but not overwhelming. 

Listen actively: don't your waste time listening to your podcasts in your car or while doing something else (not if you are an a beginner o intermediate learn at least). Instead,

listen actively,

take notes on how the phrases are structured, interesting vocabulary or ideas. 
Work with transcripts. If you are a beginner or intermediate learner work with scripts. Reading and listening at the same time for a few times will help you connect a sound to a word, improving your pronunciation and listening abilities at the same time.
Learn the smart way: bring the podcast content into your Italian class and have a conversation about it with your tutor. In this way, you'll be able to activate and apply what you've listened to and learned so far. As an alternative, you can write a short text summarizing the podcast's subjects in your own words. 
Podcasts for Beginners and Intermediate Italian Learners (A2-B1)
1. Italian Podcast 101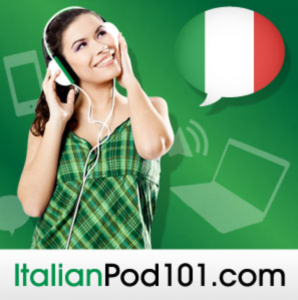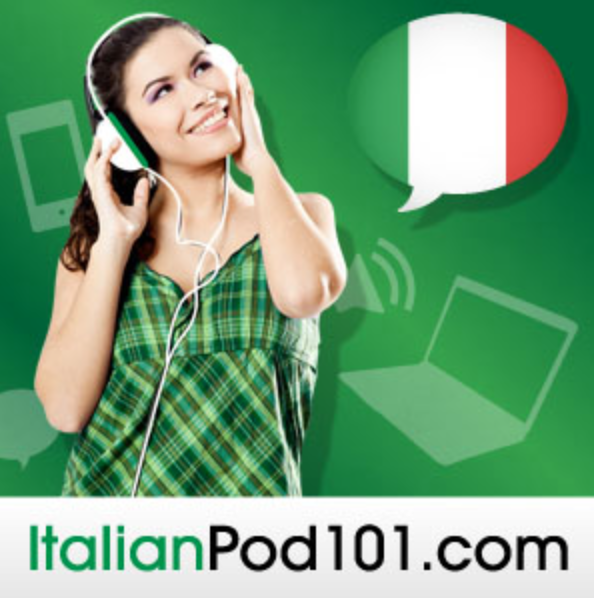 This is a multi-level podcast developed by innovative languages. Italian Podcast101 is particularly suitable for beginners (including complete beginners) and lower-intermediate students. Why? Because each podcast is bite-sized and includes transcripts in Italian and English, vocabulary lists, and examples that are ready to use in your flashcards set. 
The majority of podcasts are in the form of two-person dialogues , which is significantly more efficient than learning from a single-person podcast.  Another advantage is that the episodes are organized by level and theme (e.g. speaking about the weather, introducing yourself, speaking Italian at the office).  
2. Quattro Stagioni 
This is a beginner and lower-intermediate level podcast . It was created by a professional Italian language teacher and releases a new episode every week about all things Italian (places, recipes, famous Italian personalities, etc). Each episode is roughly 5 minutes long, and the transcript can be purchased individually. This is excellent material for independent Italian learners as well as teachers who want to incorporate it into their Italian classes.
3. Italiano Bello 
Italiano Bello is a podcast hosted by two Italian teachers who speak in simple and clear Italian and explain grammar rules, vocabulary, and many aspects of Italy and Italian culture. Each episode runs for around 10-20 minutes and is structured around a specific topic. It is good for beginners and intermediate learners.
4. Coffee Break Italian 
Coffee Break Italian is an ideal podcast for learners at the lower-intermediate to intermediate levels. Each 15-minute episode features real-life conversations that help you learn key phrases and grammar. The podcast is hosted by a of native English speaker and an Italian native speaker who is also a teacher. Topics covered in the podcast range from Italian culture and society to travel.
Podcasts for Intermediate and Advanced Italian Learners  (B1-B2)
5. Easy Italian News
Easy Italian News is, in my opinion, the best free audio news source for intermediate or advanced Italian learners because it is simple to use and does not overwhelm. Each episode run for five minutes and covers a wide range of Italian and international news events, and comes with free transcriptions of the audio files.

6. Italiano con Amore
Italian con Amore
is a podcast run by Eleonora that will take you around Italy from the comfort of your home. She tackles a number of topics touching on all things Italian culture, from cities and food to famous Italian people and traditions. The episodes are pretty long (around 20 minutes) and are narrated slowly enough to make the podcast good for
lower-intermediate
learners but also
advanced
learners.
7. Simple Italian Podcast 
Simple Italian Podcast is a lovely podcast that, as its host states, is narrated in comprehensible Italian. The episodes are around 30 minutes and the host speaks slowly enough that they are suitable for
lower-intermediate
to
advanced
Italian learners. I enjoy this podcast because it covers fresh and contemporary topics, rather than the typical "all things Italian" approach. The host shares insights on personal growth, learning strategies, and even some of their personal life experiences from their travels around the world. It's definitely a great podcast for Italian enthusiasts.
8. Pensieri a Parole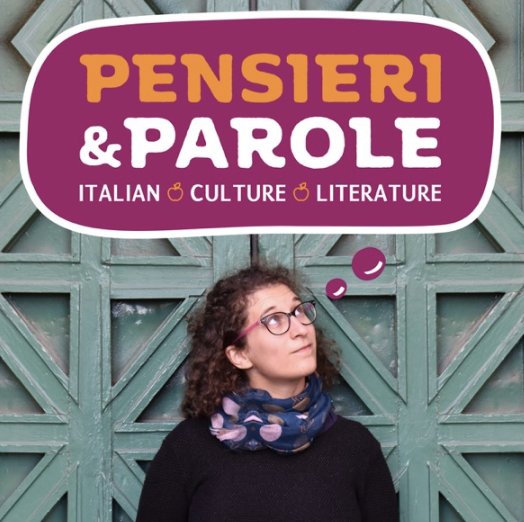 Pensieri e Parole is a podcast is a dive into all things Italian, with a focus on culture and literature. The host, Lidia, is a professional Italian teacher who shares her knowledge and passion for the language in each episode. On her website, you can purchase scripts of the episodes to help you learn more effectively. I highly recommend this podcast for upper-intermediate to advanced learners, as it provides useful content to integrate into your Italian language classes.
9. Arkos

Academy

Arkos Academy is a long-running podcast that explores various aspects of Italian culture, society, and literature. It is primarily designed for intermediate and advanced Italian students and taught by a professional Italian teacher. Each audio episode has varying speeds. Transcripts are available on their website. What I like about this podcast is that each episode runs for five to ten minutes, making it easy to consume during our busy days.

10. The Italian Coach Podcast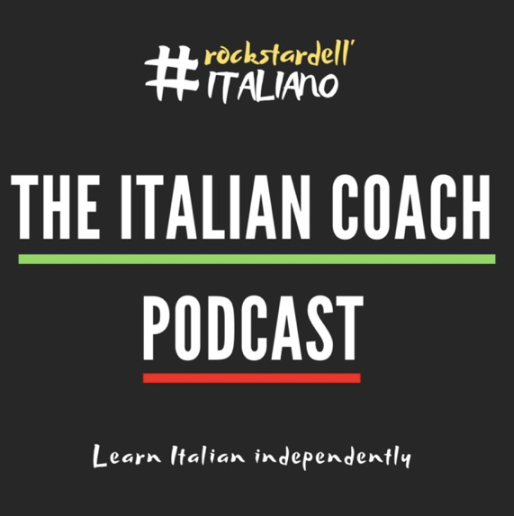 The Italian Coach is a podcast designed for
upper
–
intermediate
and
advanced
students who want to improve their Italian language skills. Moreno, the podcast's host, applies his passion for movies and languages to a variety of modern and interesting topics. Every episode runs for around
10-12 minutes. 
Transcriptions are available for purchase on his website too.
11. Con Parole Nostre

This podcast takes the form of a casual chat between three Italian instructors who discuss various aspects of their lives and Italy. The pace is fairly natural and fast, making it suitable for intermediate and advanced Italian learners who can use the podcast alongside a transcript, available for purchase on their website.