Il Big Kahuna è un film del 1999 diretto dal regista John Swanbeck e tratto dalla commedia teatrale Hospitality Suite .Tra i protagonisti del film figurano Kevin Speacy and Danny DeVito.
Trama – Plot
E' la storia di tre uomini d'affari, che vendono prodotti industriali. I tre, molto diversi tra loro, aspetto in una camera d'albergo di incontrare dei clienti. L'incontro è molto importante perché deciderà le sorti della loro azienda. Durante l'attesa, i tre cominciano a parlare di lavoro, di donne e della vita in generale. In questo bel monologo, Danny DeVito da alcuni consigli sulla vita..godeteveli!
Goditi¹ potere e bellezza della tua gioventù.
Non ci pensare.
Il potere di bellezza e gioventù lo capirai solo una volta appassite².
Ma credimi tra vent'anni guarderai quelle tue vecchie foto.
E in un modo che non puoi immaginare adesso.
Quante possibilità avevi di fronte e che aspetto³ magnifico avevi!
Non eri per niente⁴ grasso come ti sembrava.
Non preoccuparti del futuro.
Oppure preoccupati, ma sapendo che questo ti aiuta quanto masticare un chewing-gum per risolvere un'equazione algebrica.
I veri problemi della vita saranno sicuramente cose che non t'erano mai passate per la mente⁵.
Di quelle che ti pigliano di sorpresa⁶ alle quattro di un pigro martedì pomeriggio.
Fa'⁷una cosa, ogni giorno che sei spaventato.
Canta.
Non esser crudele col cuore degli altri.
Non tollerare la gente che è crudele col tuo.
Lavati i denti.
Non perder tempo con l'invidia.
A volte sei in testa ⁸.
A volte resti indietro.
La corsa è lunga e alla fine è solo con te stesso.
Ricorda i complimenti che ricevi, scordati gli insulti⁹.
Se ci riesci¹⁰ veramente dimmi come si fa.
Conserva tutte le vecchie lettere d'amore, butta i vecchi estratti conto¹¹.
Rilassati.
Non sentirti in colpa¹² se non sai cosa vuoi fare della tua vita.
Le persone più interessanti che conosco, a ventidue anni non sapevano che fare della loro vita.
I quarantenni più interessanti che conosco ancora non lo sanno.
Prendi molto calcio.
Sii¹³ gentile con le tue ginocchia, quando saranno partite ti mancheranno.
Forse ti sposerai o forse no.
Forse avrai figli o forse no.
Forse divorzierai a quarant'anni.
Forse ballerai con lei al settantacinquesimo anniversario di matrimonio.
Comunque vada¹⁴, non congratularti troppo con te stesso, ma non rimproverarti neanche.
Glossario: Vocab
¹Godersi: quando il verbo godere contiene la particella pronominale "si", significa trarre da piacere qualcosa: mi godo le vacanze, mi godo la casa lo spettacolo. In inglese si può tradurre semplicemente con 'to enjoy something or doing something'..
²Appassite: participio passato del verbo appassire, significa 'perdere freschezza'. Si può riferire a piante, fiori (to wither) o fiugurativamente a persone (to fade).
³Aspetto: apparenza fisica.
⁴Per niente: affatto. Eng: not….at all. Non mi piace per niente questo film!
⁵Passare per la mente (la testa): significa venire in mente, in inglese 'come to mind'. Ieri, mi è passato per la testa di rimettermi a studiare francese.
⁶Pigliare di sorpresa: pigliare è una forma più famigliare del verbo prendere. Prendere di sorpresa significa prendere qualcuno impreparato Eng: 'to catch one by surprise'
⁷Fa': imperativo particolare del verbo fare (seconda persona singolare)
⁸Essere in testa: essere a capo di una competizione, o in senso figuaraitvo, essere vincenti. Eng: 'to lead the way'.
⁹Scordarsi: uso più familiare del verbo dimenticarsi.
¹⁰Riuscire a¹: avere esito positivo, favorevole, ottenere l'effetto sperato, e al contrario non riuscire, avere esito negativo. In inglese non esiste una traduzione esatta, è molto vicino al significato di 'to manage to do something' e 'to succeed in doing something'.
¹¹Estratto conto: bank statement
¹²Sentirsi in colpa: sentirsi colpevoli per qualcosa o qualcuno. Eng: 'to feel guilty'.
¹³Sii: imperativo particolare del verbo essere (seconda persona singolare).
¹⁴Comunque vada: comunque seguito da congiuntivo significa 'in qualsiasi modo'. Comunque vada in inglese si traduce con 'whatever happens'.
Check out the origial English version of the monologue here.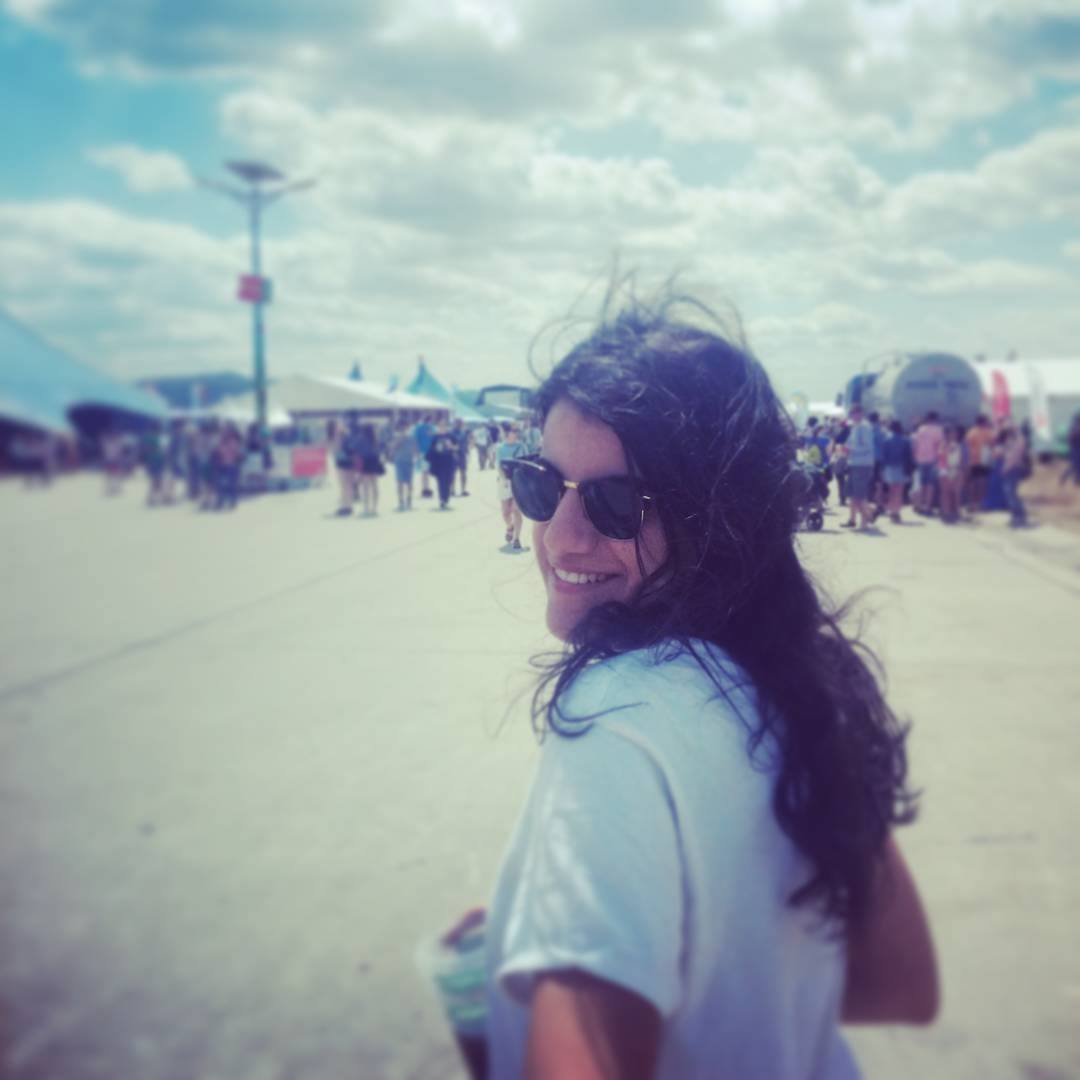 Serena is a proud polyglot, teacher and language expert. After learning 8+ foreign languages and working long hours a job she was not born for, she decided she urged a significant life change.  She is now combining what she loves doing with what she is good at, helping people to learn Italian online. She has been sharing her love for Italy and the Bella Lingua across the world for the last four years. Her goal is helping enthusiastic humans to transform Italian Language Learning into a habit in their lives.