6 great Italian writers to explore the Italian modern literature
We all learn a foreign language because we want to use it. 
No matter what your Italian level is, picking up a remarkable Italian novel and flipping through its pages is a terrific learning practice that will open a door into the world of Italian literature. 
I have pulled together a list of my favorite Italian authors and novels to help you navigate the vast world of Italian literature and novelists in this article. 
This list of Italian writers is suitable for upper-intermediate or advanced Italian learners.
Most of the novels by these authors have sold millions of books worldwide and are available in different languages. So, if you are a beginner or intermediate Italian learner, don't put yourself down. I encourage you to search for the translations into your native language
Remember, successful language learning is not just a matter of being able to speak (or read) the actual language, but flirting with its culture, films, and, why not, literature.
Antonio Tabucchi (1945 – 2012)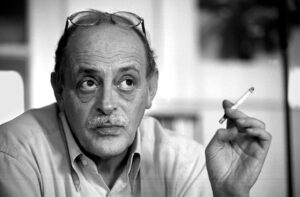 Italian novelist, short story writer, essayist, and playwright. His books are read all over the world, and he is regarded as one of the most representative voices in European literature. During his university years, he travels throughout Europe in the footsteps of his favorite European authors. On one of these trips, in Paris, he discovers the poem "Tabacaria" by the Portuguese poet Fernando Pessoa. Since then, Pessoa has been his primary focus for more than two decades. His interest for Pessoa brought him to study Portuguese language and literature and moved to Lisbon where he resieded unti his death. My favorite Tabucchi novel is Sostiene Pereira, in which he explores the topic of a man's molarity through the character of a decadent journalist, Mr. Pereira. The style is appropriate for upper-intermediate learners and is filled with dialogues, making it a great resource for any Italian learner.
Other significant words by Tabucchi are
Oriana Fallaci (1929 – 2006)
Oriana Fallaci was an Italian journalistic superstar, author, and war reporter. In my personal opinion, she is one of the most extraordinary women that Italy has ever given birth to.
Coming from a working-class family, she was a bike messenger for anti-Fascists in World War II in Florence when she was just 14. In the past century, she massively traveled the world to interview world leaders, when journaling was mainly a male profession. She was one of the most prominent figures who spoke the truth to power. 
Once, she even had to perform a temporary marriage to enter Iran to interview Ayatollah Khomeini (unmarried women were not allowed to enter the country alone). 
There are many reasons why you should pick up one of her books and dive into her stories. These are not just stories but contemporary teachings about modern society and power work. She has sold over 20 million copies worldwide, and her books are translated into many foreign languages. 
Some of my favorite Fallaci's works:
Tiziano Terzani (1938-2004)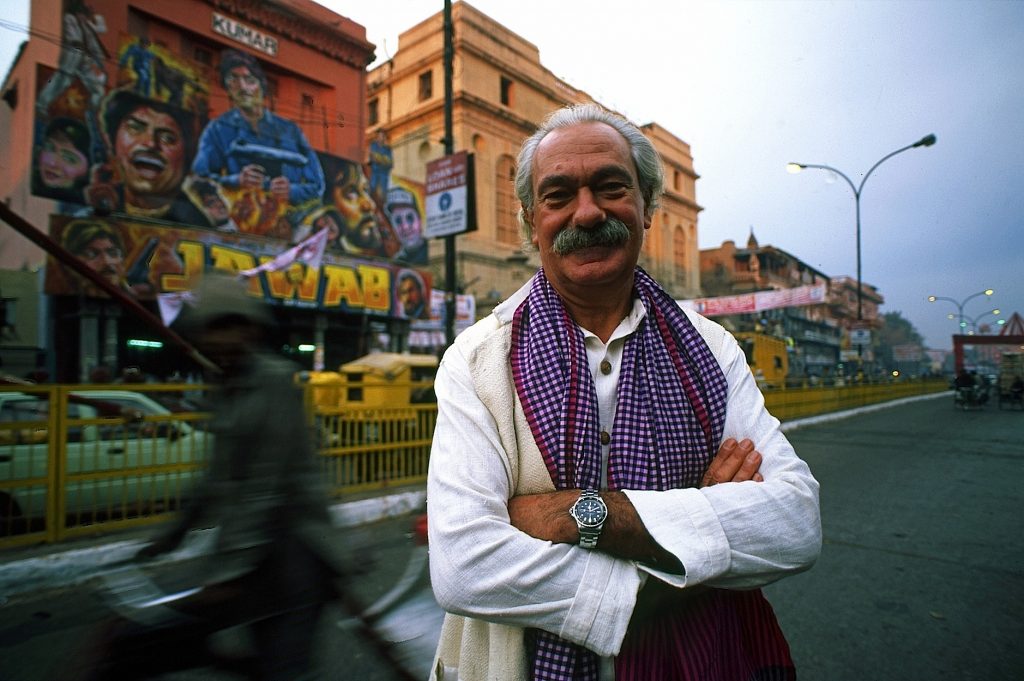 Reading a Terzani novel is a joy for the soul. Terzani's life was unique. After studying law and working as a manager for a major Italian company, he decided to turn his life upside down and start a new life in Asia. 
While working as a reporter in Europe, he developed a great interest in the philosophical aspects and spirituality of Asian cultures, which is reflected in his works. 
I recommend his novels to anyone who has a thing for Asian cultures and is interested in spirituality. 
He died from cancer in 2004 after traveling to several parts of the world to find a cure for the disease. He describes his quest for healing in one of its most beautiful novels, Un altro giro di giostra (One More Ride on the Merry-Go-Round). His works are a mixture of critical views towards the world's capitalism, but they are also full of irony, positivity, and love for life, in every aspect.
Other significant novels by Terzani are:
Andrea Camilleri (1925 – 2019)
Some claim Andrea Camilleri is the most appreciated contemporary Italian author. Surprisingly, the most popular modern Italian author did not become well-known until he was in his fifties. Before becoming a famous author, he worked as a screenwriter for theater plays and television shows.
What brought him to fame were the Inspector Montalbano novels. 
What is unique about Camilleri's works is the very language he uses. Many claim he has invented a language of his own, a mixture of Italian and Sicilian grammar and vocabulary. 
The best thing about his books is the evocative images of Sicily that make the reader feel like he is experiencing the Sicilian landscape and slow pace of life through the endeavors of the compelling and usual character of Inspector Montalbano. 
He has sold over 10 million copies and many of his books have been translated into many foreign languages. 
The most enjoyable books by Camilleri (according to me):
The original versions are filled with "Sicilianisms" and dialect words. The best way to enjoy Camilleri's work as a non-native Italian speaker is by reading the books in your native language.  
Giorgio Scerbanenco (1911-1969)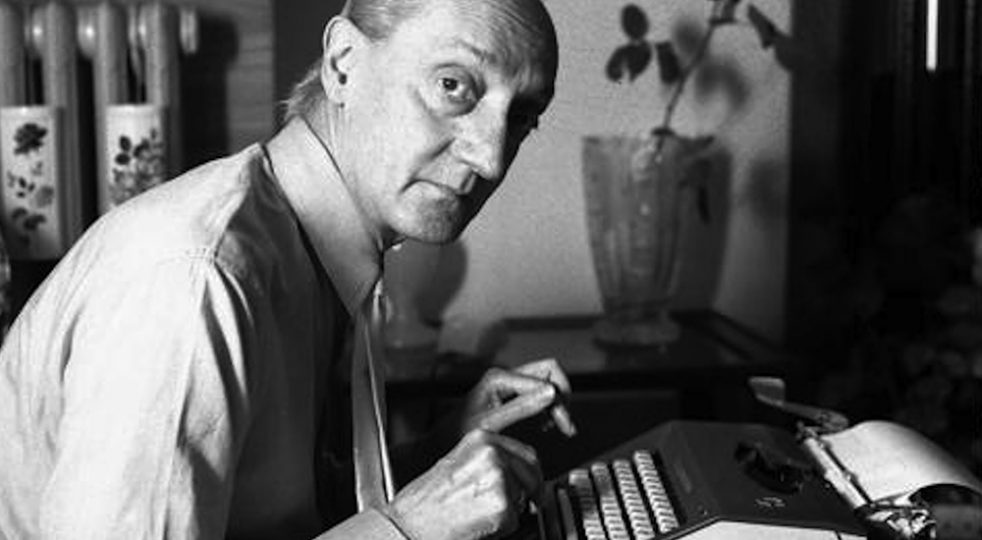 If you love Milan and crime fiction, you should not miss the Scerbanenco detective novels.  
Scerbanenco was a writer of Ukrainian origin, who immigrated to Italy with his family as a child, and eventually settled down in Milan as a young adult. 
His best novels are often described as Milanocentric because they barely refer to other Italian cities or regions. Instead, they show Scerbanenco's affection for Milan and its inhabitants. The town described in his novels is very distant from the city that everyone knows today. The characters in his novels are Milaneses undergoing a significant change, from the simplicity of life towards consumerism and capitalism. Far from being eccentric and capitalist, Milano was a vast industrialist village, slowly turning into the giant today. 
The best works of Scerbanenco are the compelling detective series starring the detective Duca Lamberti; a doctor struck off the register for having performed euthanasia and, hence, turned detective. 
Luigi Pirandello (1867-1936)
Luigi Pirandello was a novelist, poet, dramatist, and Nobel Prize winner of Sicilian origins. 
Every Italian has studied him in school, and he is one of the most prominent Italian characters related to literature and philosophy in the 20th century.
Pirandello is also considered a philosopher because his works touch upon the concept of human identity. Pirandello's thinking focuses on the idea that we live in an inflow, and thus, we live in constant change. As a result of our day-to-day experiences, we constantly change our shape and way of thinking. We are never the same. 
The constant changes lead us not to see ourselves for what we are in the moment but what other people see in us.
Pirandello is one of those life-changing readings that I would recommend to anyone searching for themselves and the meaning of humanity. 
His most significant works are:
Novels
Plays