Le Avventure di Paul a Roma (Upper-Beginner to Intermediate Italian Learners)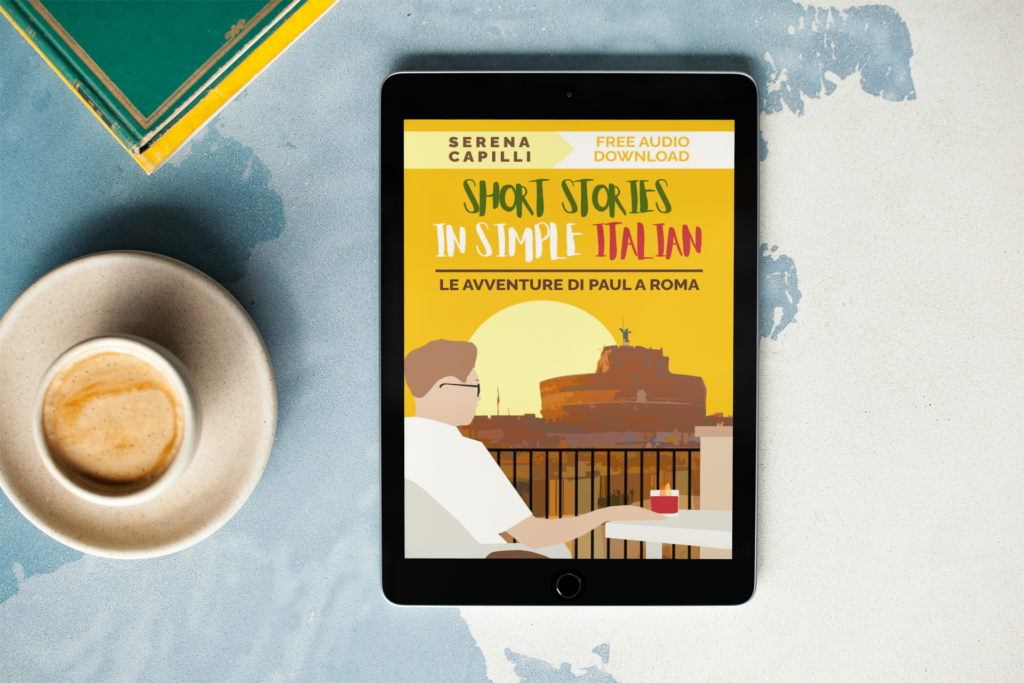 You can download and listen to the audio track for each chapter here. The tracks have been recorded by me.
You can practices this story most important vocabulary and expression with my Quizlet set here (there's a set for each chapter).  
How To Make the Most Out of my Short Stories
Consuming information does not imply internalizing it. Make sure you're getting the most out of this content! Read the power point I created for my private clients to help them get the most out of my story-based learning method (it's only a 5-minute read).
The form you have selected does not exist.