Serena – The FOUNDER & LEAD CREATOR OF THE SMART ITALIAN LEARNING  METHOD 
Language Teacher and Mentor
Over the years, my unconditional love for learning (not only foreign languages!) brought me to become a polyglot (read my full story here) and a learning expert. I became a full-time Italian Language Coach when I decided to blend what I love to do: helping people to acquire and internalize new information in an efficient way and, what I am good at: foreign languages. I focus on teaching Italian because it's my lovely mother tongue and I believe that as a native coach, I can add real value to any Italian language course. I really believe in my teaching mission and I do strive every single day to become the best Italian teacher in the world (not joking!)
I own a binational French-Italian diploma in Applied Linguistics and Intercultural Communications at the University of Aosta (2013) and University of Savoy (France), and I am a certified Italian teacher for foreigners at the University of Venice (2016). I also teach French and Castilian Spanish for beginners and organize multilingual classes and workshops in my romance languages (Spanish, Italian, French, Portuguese and Sicilian). 
My accent in Italian is neutral. I have studied the Italian diction with a professional actress for over one year and I can explain very well the differences in Northern, Southern and Central accents and even impersonate them!
Human
I am a so-called Renaissance soul, which if you don't know, is someone with a vast array of interests and passions.  My interests range from psychology to arts to neurolinguistics. As a so-called "Renaissance soul" strives to find a convergence amongst her interests in my working life.  In my courses I like to blend all my competencies together to offer my clients the best possibile Italian learning experience ever. I am also crafting an exclusive  series of Italian language Immersion trips for enthusiast Italophile souls. If you want to know more about it, send me a message.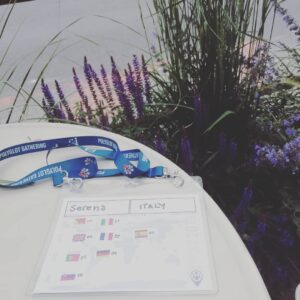 Polyglot
I love all things foreign cultures.  My way to fulfil this type of love is by learning foreign languages. I have learned 10 different languages over the las 10 years I speak fluently five of them (French, English, German, Spanish, Brazilian Portuguese), I am conversational in Slovak, and I have two mother tongues (Italian & Sicilian). I am currently learning Dutch.  I regularly join International Languages Events, and I love mingling with foreign languages freaks. If you are curious about why I am learning so many languages, the answer is: out of love. Trying to understand German cases or reading Brazilian short stories profound meditation for me.   Whenever I speak or learn a foreign language, I feel refreshed and reenergized. Some people manage to disconnect after a long morning run, I do whenever I read in a foreign language.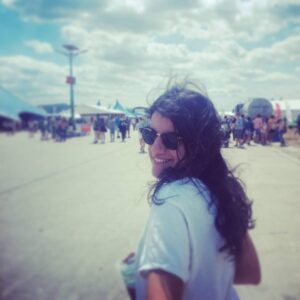 Globtrotter
I have always tried to understand the world in its many facets. As a teen, I soon realized that exploring the world was the best way to learn and develop oneself. During my school years, I took every possible chance (through many scholarships) to study and intern abroad. I was lucky to study at a university in France and to intern in the UK and Spain. As a fresh graduate, I worked and lived in Slovakia for almost three years. Living in Eastern Europe was a challenging but exquisite time of my life. I have forged strong bonds in Slovakia, and it's still one of my favourite place to be in the whole world. These days, I consider myself lucky enough to manage an exiciting business that allows me to work from anywhere. Over the last few years, I have spent significant periods of time in the Canary Islands, Czech Republic, Japan and the Netherlands.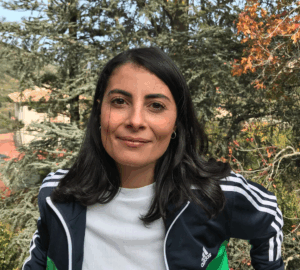 Valeria
Passionate Italian Coach & Street Food Festival organizer 
When I met Valeria for the first time, I was taken aback by the grand passion and competence she put on her mission to spread the Italian language all over the globe.
Being on the wavelength regarding our mission, vision, and teaching approach, I was excited to welcome her to my team!
Who is Valeria?
Valeria is a genuinely Sicilian woman born under the influence of two different languages ​​- Italian and Sicilian – and a diversity of cultures. A grandchild of Sicilian immigrants in the United States that eventually decided to return to their homeland: Sicily's mystic and beautiful island.
She holds a BA and MA at the University of Palermo and Bologna language studies. Besides, she has study and work experience in Spain and the UK.
Valeria said to me, " In my university years in Palermo, I met and taught people from all over the world, and I soon discovered that the best part of teaching is not only giving something to others, is receiving a lot in return. When I find out about other cultures, I always look for aspects in common, even amidst diversity."
She is also a foodie and the head organizer of a yearly street food festival in Sicily. So yes, she is the go-to person to talk about all thing Italian food!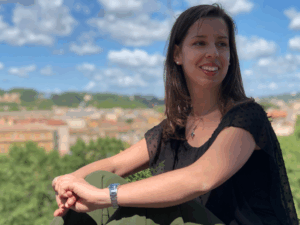 Anna
Event Organizer & Polyglot
Anna is an Italian travel addict freelancer with always her laptop in the backpack. Based between Verona and Milan, she has a solid background in organizing international events in Italy and abroad.
Born and raised in the Alps in the Piedmont region, Anna is helping me put together the best Italian immersion experiences in Northern Italy in Piedmont.
She is a serial hiker, a foodie, and love using her four languages (French, German, Spanish, English and Italian) to spread her passion and knowledge about the North of Italy across the globe.