5 Great Italian School in Sicily
Traveling with a purpose is the new thing. Many of us are sick of endless sightseeings tours or traditional local food at any restaurant a local person wouldn't go to.
What makes traveling unique is the experience. I studied languages at university, and as you might know, I am an enormous language enthusiast. I have always embraced the chance to improve my favorite languages at language schools in France, Spain, and Germany in my twenties.
Maybe, that was not always the cheapest traveling options, but by far the most valuable and satisfying ones.
Being immersed in Italy with the language professionals' guidance will help you navigate the Italian language, culture, and lifestyle with different eyes and a local perspective.
Smart tip💡
Not a fan of the traditional school setting? Wouldn't you like to commit to a daily learning schedule at a language school? I advise you to spice up your Italian immersion in Sicily by hiring a private tutor that you can meet online in-person.
How to choose an Italian Language School in Sicily
My two cents on planning an Italian language learning experience in Sicily.
I strongly advise committing (at least) to a two-week stay. The more, the better. The reason is that, based on my personal experience as a student and teacher, you will most likely need one week to settle down and get the hang of the city, the school, and the Bella Lingua. Let you sink in the Italian culture and language slowly and gently. Sicily is not Milan!
Sicily is a very diverse island. It can be an island of unspoiled beaches, pristine nature, active volcanoes, picturesque mountain towns, fisherman villages, giant historical towns, and hectic cities like Catania or Palermo. There is virtually something for every taste. And so, you should make it clear where and how you want to spend your Italian language immersion trip. Learning Italian in Palermo is different from learning Italian in Taormina.
Accommodation in Sicily: Italian schools always provide accommodation services. Sicily is quite a cheap place compared to other popular destinations in the rest of Italy, especially off-season. As a local, I suggest that you consider arranging your accommodation on your own if you want to save money. If you are staying in Palermo or Catania, check with the owner that the place you are renting is quiet. Many touristy accommodations happen to be in the city centers, which tend to be quite busy and noisy.

[Disclaimer:] I don't work for any of these schools, and I think that none of them know my work. This selection of Italian Language Schools in Sicily is based on my taste after carefully researching their websites and the convenience of the school premises and locations in Sicily.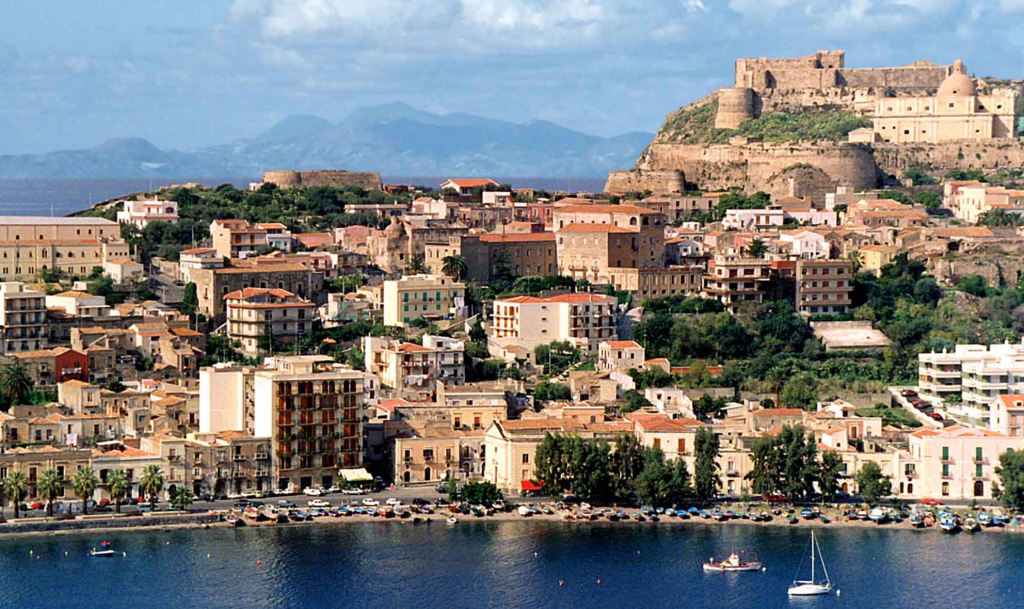 Laboling is a family-run school in Milazzo, Northern Sicily. The odds are you haven't heard of Milazzo because it is not the typical touristy destination (so far!). I always thought that Milazzo hasn't really taken off so far as a popular destination because the closest airport (Catania) is at a 90 minutes bus ride away. Nevertheless, Milazzo should be the prime choice for nature and history lovers. Milazzo is a small town with an exquisite "borgo" ( a quaint fisherman village) spreading out around the ancient city castle. It is a very walkable city, with a great beach and nice nightlife. Milazzo is also the gateway for the near Aeolian Islands. 
The school Laboling offers intensive Italian courses for all levels (including a + 50 club). The best about this school is that they provide trekking and sailing courses in the nearby Aeolian Islands (UNESCO HERITAGE). You should consider this school if you love traveling (and learning Italian) off the beaten path. The school has a family touch and is accredited by the University of Siena, the most prestigious Italian Language Education Institution. 
Pros: 
A small school in a small town with a local touch 

Cultural and outdoors activities 

Day trips to the islands (Unesco Heritage) or the nearby cities

If you like eating fish, Milazzo is the place to go: they have the best fish restaurants! 

Laboling offers courses for + 50 students.
Cons:
No close airports

Not a touristy city

Might be a little boring in the winter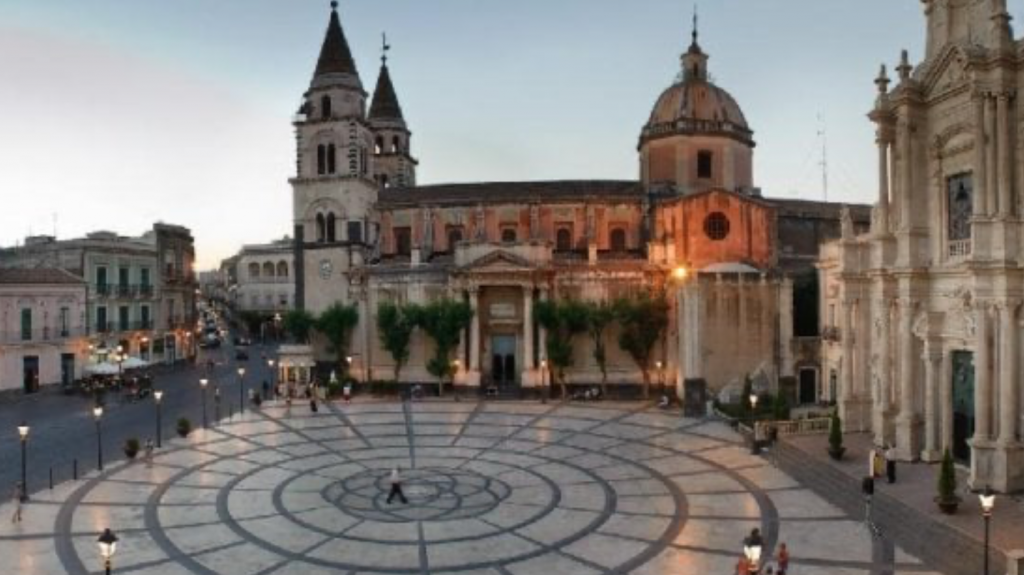 If you want to travel to a city with easy access to a major airport, but still you are not a fan of big Southern cities like Catania or Palermo, you should consider Acireale. Acireale a historic town at the footage of the M. Etna, rich in Baroque architecture and with an excellent viewpoint over the Ionian Sea. Etna Hub is a family-friendly run business that offers individual and small group Italian courses all year long. The programs are run by Carlo and Anita, who also regularly organize language immersion tours across the island. 
If you are looking for a combination of Italian lessons and historical and natural sightseeings to explore while brushing your Italian, you should consider experiencing Acireale.
Pros:
Small town

Walkable city

Lovely premises with a fantastic view over the M. Etna

Courses are tailored to your needs

possibility of a family homestay
Cons:
Not a typical classroom setting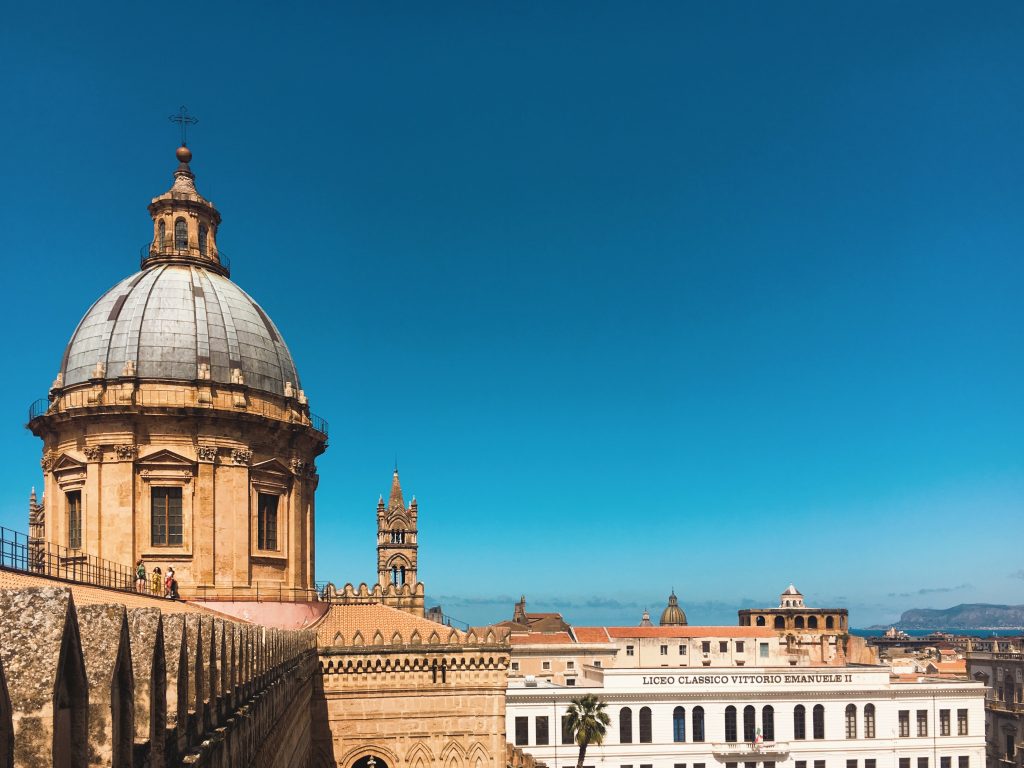 Scuola Sicilia is the one school to go to if you plan your Italian language vacation in the gorgeous Palermo. In Palermo, you won't learn just about the Italian Language, but you will also experience this Mediterranean metropolis's unique lifestyle. 
Palermo is by far my favorite city in Sicily. You should envisage learning Italian in Palermo if you plan a medium-long stay (at least three weeks). This is a city of many different facets, and it will take a little before you get the hang of it. Palermo is a love or hate place, and you won't be able to say that until you stay there for a while 
Scuola Sicilia offers Italian courses for students of all levels and numerous cultural activities that will take you around the city and unravel its essence. The school is small and has a familiar touch. Do not expect to find fancy premises and cutting edge classroom material. But the one place where you get a real first-hand experience of life in Sicilian metropolis. 
Pros:
Plenty of museums

Cheap cost of living 

Multicultural environment 

Street food everywhere! 
Cons:
Bustling city

Giant city (you should make sure you stay in the city center)

Hectic traffic in some areas

Can be very dirty in some neighborhoods  

Not bike-friendly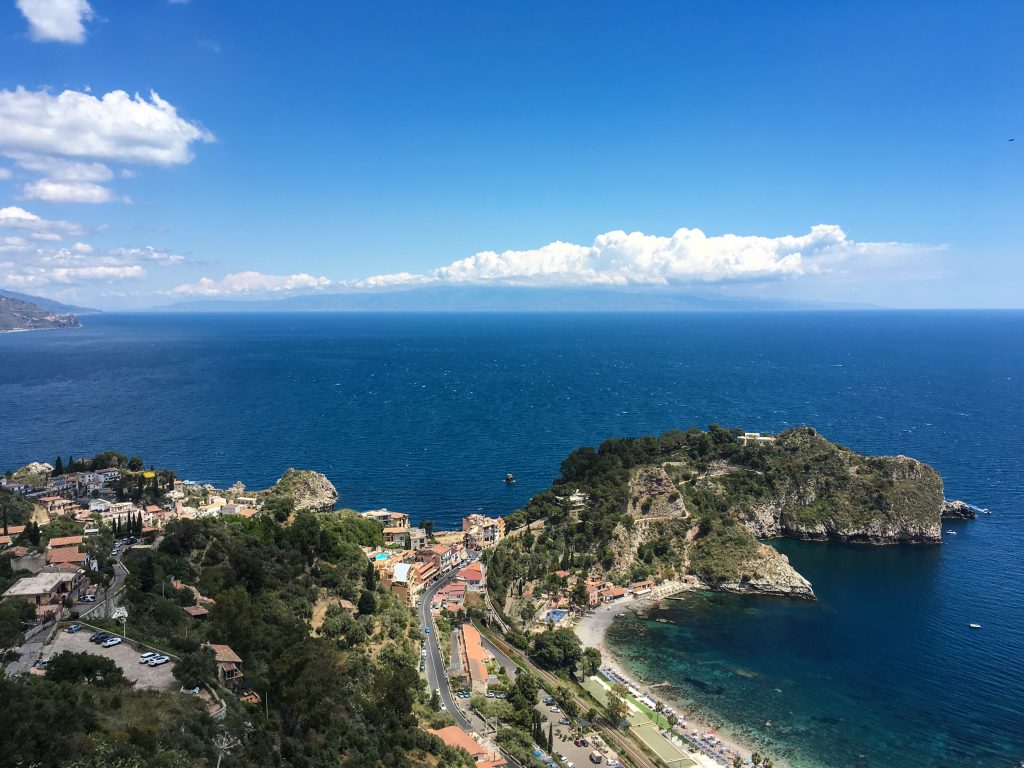 Babilonia is an institution in Sicily in terms of Italian language learning. Located in Taormina's exquisite hill town, this Italian School offers a wide variety of courses and workshops that go beyond the traditional classroom settings. At Babilonia, you can take courses in Italian history, art, and literature. They are famous for its excursions and workshops (Italian for business purposes, cooking classes, trekking and sailing courses).
Babilonia is likely one of the most famous Italian language schools in Sicily and Italy. It attracts plenty of people from all over the world, which is a double edged sword. If you are looking for a more Sicilian authentic experience, you might want to choose another city over Taormina. 
Pros:
A well-known institution with qualified instructors

Beautiful premises in the historical centers of Taormina 

Wide variety of Italian programs and excursions 
Cons:
Taormina is a well-known tourist spot with hoards of tourists visiting, especially in high seasons 

Taormina is not a budget-friendly destination compared to the rest of Sicily 

It's virtually a village, not many things to do for young people out of the high season period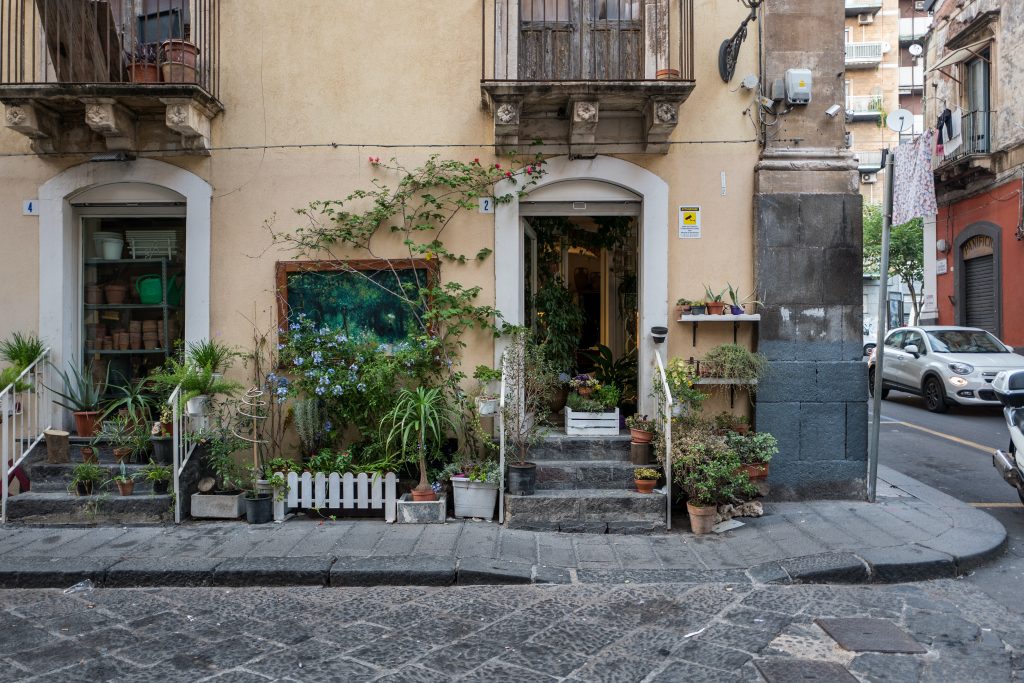 Named after the famous Federico II king of Sicily and of the Holy Roman Emperor, this Italian language school in Catania, the second biggest city in Sicily. The Federico II school offers both intensive weekly courses with weekly cultural activities and individual lessons. Catania should be your prime choice for your Italian Immersion Trip if you don't mind the traffic, the noise, and the hustle that characterized the typical Italian Southern city. Luckily, it takes very little to escape the city's hustle and bustle with day excursions in the nearby beach towns, fisherman villages, or by climbing the gorgeous Mount Etna. 
Pros:
Close airports

University city 

Cheap 

Nice nightlife 
Cons:
Busy city

Polluted 

Traffic

A little dirty
MAKE ITALIAN LEARNING A HABIT