Le Avventure di Paul a Roma (A1-A2), Short Story Book with Slow Audio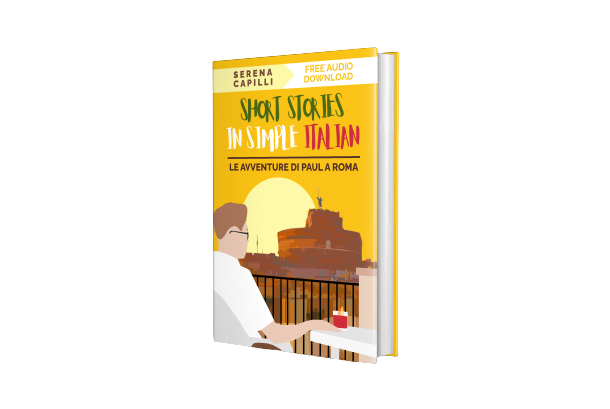 Do you know that Rome is jigsaw puzzle of different neighborhoods, each one with its own identity and history? Follow Paul's adventures in the Eternal City and experience the Italian capital better through Italian dialogues and texts.This book is meant for beginners and intermediate learners.
Get it on Amazon here, on Gumroad here or sign up for our learning challenge here.
Due Amiche e Un Album di Fotografie (A1-A2), Short Story Book with Slow Audio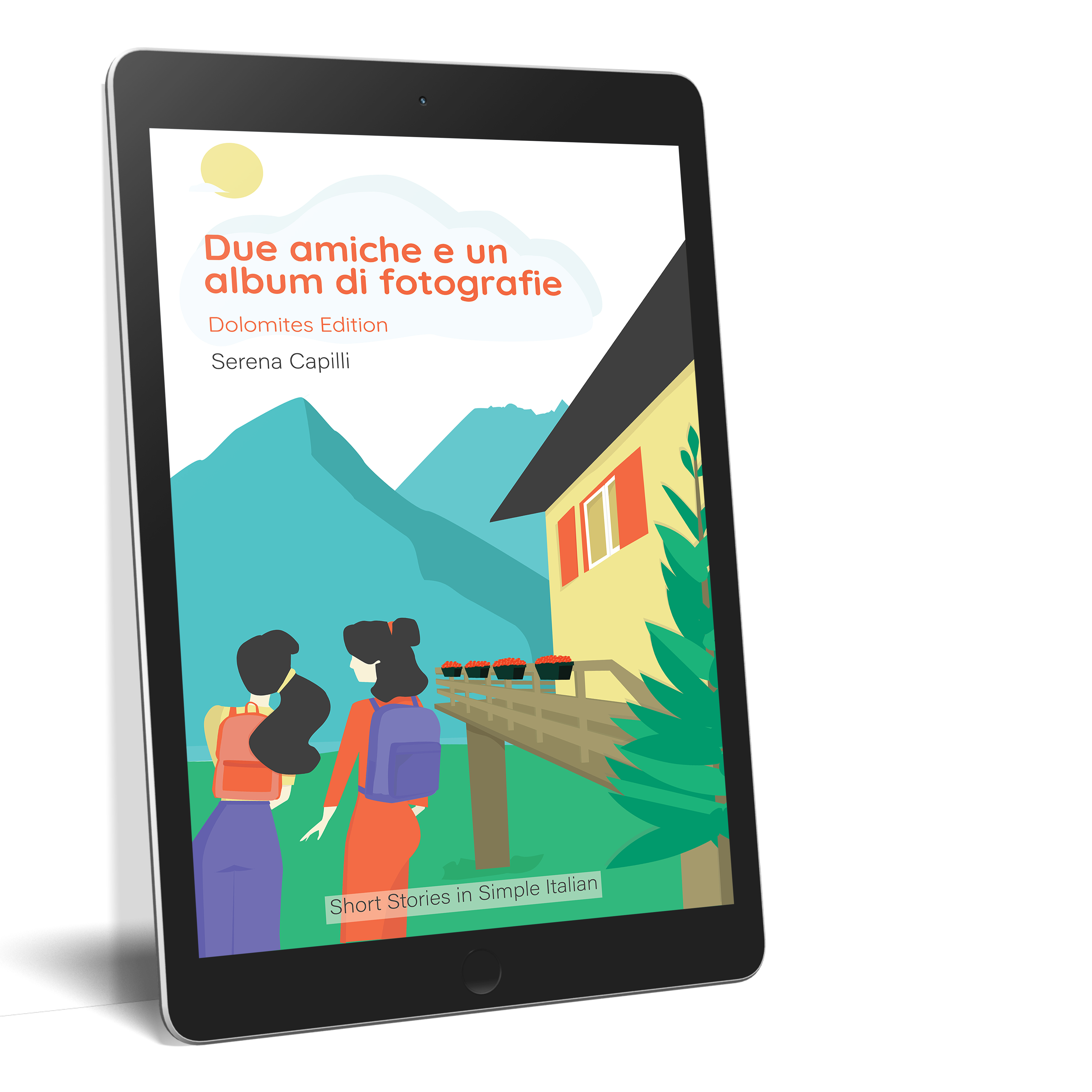 Do you know that there is a German-speaking region in Italy? Do you know that when hiking in the Dolomites, you can refuel at a local malga? And do you know what typical food in the Dolomites is like? If you don't, you can learn everything about it in simple Italian by listening to and reading this easy short story book. Buy it on Amazon here, on Gumroad here or sign up for our learning challenge here.
Incontri (A2), Short Story Book with Slow Audio 
Fiona is the first in her Italian-American family to learn her ancestors' language. At university in the US, she earned a scholarship and moved to Rome to improve her Italian for a semester. But there's more to the story. To complete an Italian citizenship application, she must obtain a copy of her great-grandfather's birth certificate. This brings her to Sicily. In Sicily, she has several encounters that will forever alter her future.
This short story is appropriate for all Italian learners who have at least a pre-intermediate level of proficiency in the language (A2). This book might be useful for advanced beginners as well.
Get it on Gumroad here or sign up for our learning challenge here.
Why trying out my short story method?
The problem 
Having spent the last eight years teaching Italian to native English speakers, I've come to realize that the most challenging part of learning Italian is putting all of the bits and pieces of grammar and vocabulary all together to form flowing Italian sentences.
The solution 
A few years ago, after trying different teaching approaches, I decided to use simplified Italian content in the form of stories as a way to provide my students with something to talk about during our classes. After a few classes using this method, I was already able to tell that the more my students would talk about the stories they had read and heard, the easier it became for them to construct complete sentences. 
Due to reading and listening to simple Italian texts and dialogues multiple times, they would learn the correct order of words in sentences. In addition, it was also evident to me that by selecting the right stories (taking into account my students' interests and levels), I would always provide my students with new and relevant vocabulary to discuss in our classes (instead of using the same old, boring conversation topics).
My books
It took me a while, but eventually, I came up with the right ideas to write and record my own short stories, which you can now purchase on Amazon or Gumroad. 
All my Italian short stories are easy readings and include an audiobook narrated by me and a flashcard set which I made. They're designed for beginners and intermediate learners and created with native English speakers in mind. They are also culturally relevant and will aid you in your understanding of Italy and Italian through real-life dialogues and situations.
I am Serena, a certified Italian Language Teacher, an avid language student, content learning designer, and polyglot. Over seven years ago, I started my online Italian school to inspire native English speakers to learn and speak Italian successfully. Today I work with a fantastic team of hand-picked teachers who are helping me achieve my goal of making Italian learning enjoyable, motivating, and possible for non-native speakers.