If you are here and reading this post is probably because your goal is to travel to Italy and feel like at home. To be fluent in Italian or any other foreign language can give you a sense of personal achievement and better your life. The truth is that becoming fluent in Italian does not happen overnight and it is necessary to implement some practices to connect with Italian on a nearly-daily basis. How do you do it, if you don't live in Italy or you don't have the time or budget to join private classes?

I drew up a list of 10 free and paid tools that you can use to start to take your Italian to the next level starting from tomorrow.
1. Use HelloTalk


Hello Talk is a language learning app that you can use to connect through voice and text chat with native speakers from all around the world. It covers over 100 languages, and it is free! When signing up, everything you need to do is marking your native language(s) and your target language, for example, Italian. You do not need to be fluent in Italian to use HelloTalk, as the app also offers a voice recognition system and translations help. For instance, if you don't know how to spell something you can talk to the voice record which will type it for you.
Another feature I like is that you can find Italian native speakers in your area. Great if you want to take your eyes off the screen and chat up in Italian over a coffee.
2. Join or start an Italian language meetup group in your city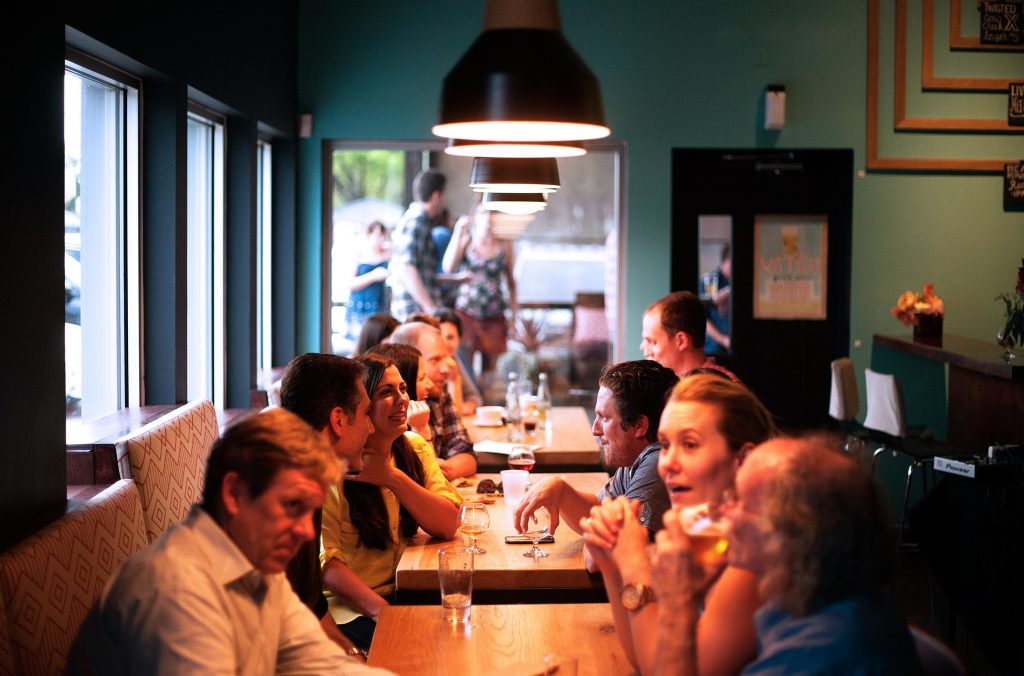 What is Meetup? Meetup is a worldwide community of people who meet because they like the same things, like hiking, coding or learning Italian! The good news is that free Italian language meetings happen in every major city. All you need to do is looking for one in your area and show up for the event. I like meetups because they offer the chance to native Italian speakers and Italian learners to come together and share the language in a social environment. Answering to impromptu questions and practicing your Italian while sipping a glass of wine is by far one of the best ways to take your Italian to the next level. What if there is no Italian language meetup in your area? Take your chances, and start your one 🙂

3.Journal in a foreign language
Keeping a journal is an excellent exercise for an infinite number of reasons, like reflecting on your thoughts, setting goals, tracking your little daily achievements and the likes. Journaling is an excellent self-awareness tool that you can use to serve your Italian language learning mission also. How? You need just 10 minutes a day. Sit down, combine Italian with self-reflection. No doubt is going to work. Why? Memory retains better everything that connects to our experiences and soul. The best way to learn is through experience. Writing down some parts of your life in Italian will boost up your Italian like never before.
4. Take an Italian Language Retreat or a Italian Language Vacation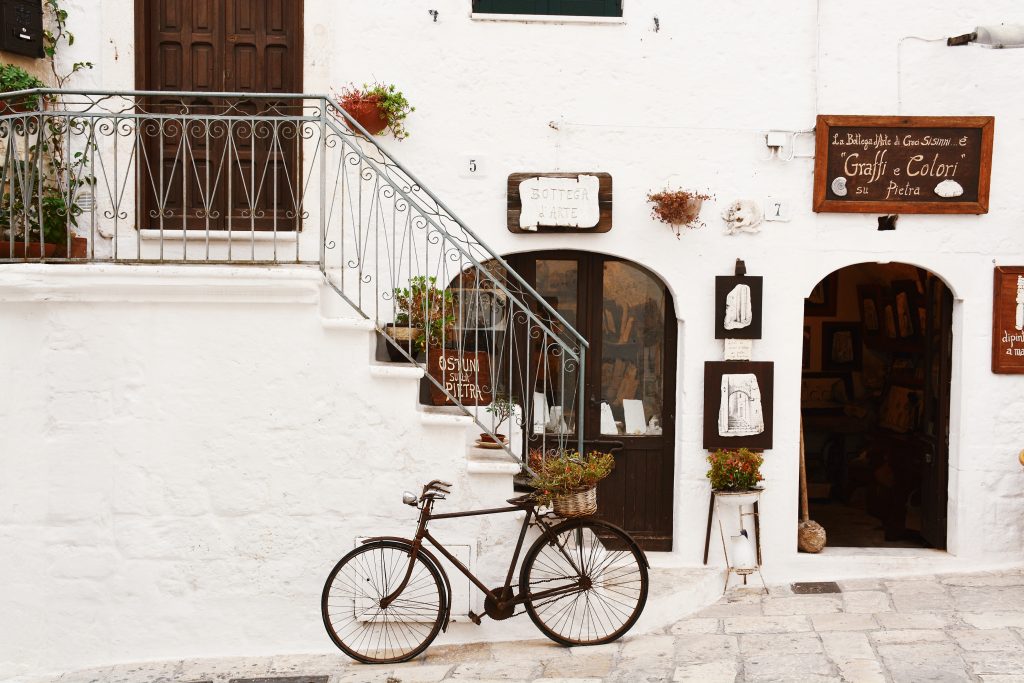 For those who don't know what a language retreat is, I am telling you it is a beautiful opportunity to mix up fun with language empowerment. A language retreat a full immersion language vacation that you spend can spend in Italy. Working on your Italian while is Italy has immeasurable upsides. Traveling is a way to disconnect from your routine and explore novelty. Joining a language retreat is traveling with a purpose. How to find a suitable language retreat? Many schools of Italian organizes regular ones, all you need to do is browsing the internet and find the ideal treat for your goals.
5. Start using Quizlet
Quizlet is a software used by teachers and students to learn information through learning tools and games. What is unique about it? It is free, and you can have total control of your Italian learning process. You can make your list of words or sentences and decide how and when to learn them. You can share them with you fellow Italian learners, or you can use the ones that other Italian teachers have made on the platform. You can find here one of my Quizlet activities related to Italian sentences and words related to language learning.
6. Use Italki
It is hard to separate the culture from the language, and the best is learning from a native instructor because you can learn her/his culture too. I know hiring a native Italian instructor can be a tricky in your area. On Italki, no matter how far from Italy you live, you will be able to hire a native Italian instructor or tutor 24/7. Italki is the biggest teacher and tutor marketplace in the world, where you can hire professional teachers and tutors. If you don't need professional lessons, you use the platform to look for language exchange partners with whom you can converse in Italian.
I have been delivering professional lessons on Italki for almost three years, and I was very lucky to meet inspiring and dedicated Italian learn from all over the world. You can check my profile here.
7. Join the ADD 1 Challenge

The ADD1 Challenge is an accountability program. Uhm..what exactly? When you sign up, you will join a 90 days challenge whose ultimate scope is having you have a 15 minutes conversation with a native Italian speaker or 5 minutes video in Italian. And, you will need to record it and share it on the platform. ADD1 challenge is not a school, nor a course of Italian. It's a program to keep your motivation high and hold you accountable for your goals. You will need to sort out how to learn Italian by yourself (however some free and paid service are recommended to boost up your Italian learning process).
8. Follow and Italian Youtuber / IG account/ Blogger
Combine your interest in Italian learning. Look for an influencer who is regularly posting or blogging about something get your attention. Once you have found a good one, follow she/her, interact with the account, read the comments. If you don't know any Italian famous Youtuber, check this list I made a few months ago.
9 Study by using the Pomodoro technique
Have you ever experienced doing a long Italian study session on one day, ending up exhausted and not touching your Italian learning resources… for the next five days? I did it. But, this shouldn't be the way to go when learning Italian or any other foreign languages. Significant progress stems from small but regular steps. Steal yourself twenty to twenty-five minutes every second day too and do some activity that involves Italian. Mesure your time using the Pomodoro Technique. What is it? It is a twenty-five minutes timer that you can install on your phone or desktop. For me, it works brilliantly. Why? Twenty-five minutes is not too much, and not little. It is the right the amount of time I can keep my focus on something, without any interruption. When 25 minutes are gon, the bell rings, and you know what, I am not exhausted at all.
10. Use a language habit tracker
Make some time to create a realistic Italian learning tracker and stick to it. I always recommend my students not to plan many things but setting realistic and doable goals to achieve. Choose one or two of the ideas I discussed above and stick to it. The rule of thumb is quality over quantity. If you don't have a language planner yet, you can download this straightforward down here. Print it out, fill it with little doable activities and hang it on a visible spot.
Enjoy learning Italiano 🙂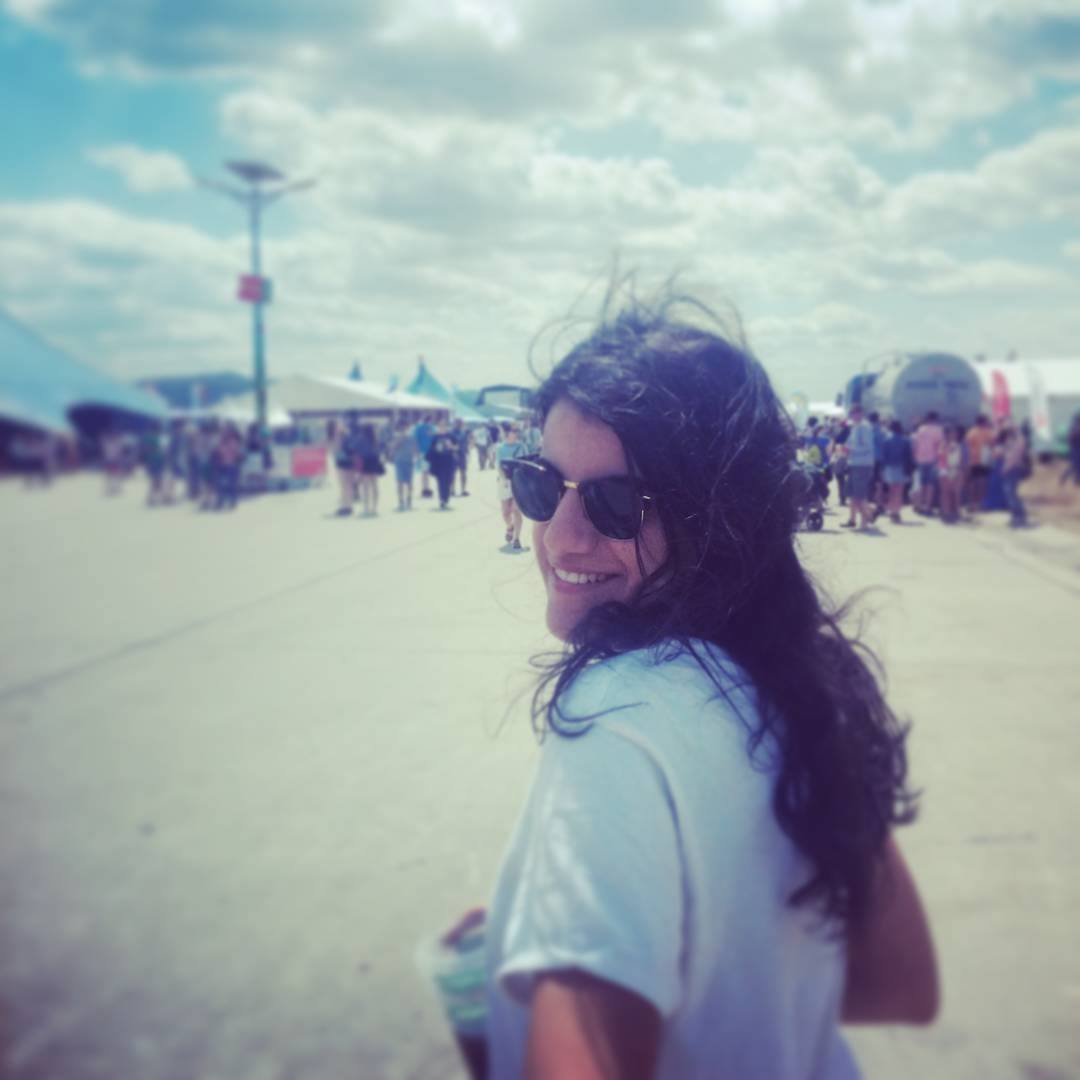 Serena is a proud polyglot, teacher and language expert. After learning 8+ foreign languages and working long hours a job she was not born for, she decided she urged a significant life change.  She is now combining what she loves doing with what she is good at, helping people to learn Italian online. She has been sharing her love for Italy and the Bella Lingua across the world for the last four years. Her goal is helping enthusiastic humans to transform Italian Language Learning into a habit in their lives.